When you think about Brazilian destinations to travel to, the country's south portion is rarely brought up to discussion, mainly because most tourists are unaware that it is a destination that pleases every taste and will most likely provide you some amazing moments.
In the real south of Brazil, You can visit the exquisite beaches in Florianópolis, explore nature's wild in Foz de Iguaçu, be amazed by the great flower fields in Joinville, and even have a full-German gastronomic experience in Gramado.
In this post, we'll be taking a look at some major points of interest if you're keen on the idea of getting to know the real south of Brazil. We'll go over some of the touristic attractions, the highlights in each of them, and what's the best time to visit, in case you want to start planning.
To facilitate your planning, we're going to sort out our itinerary based on the region's leading states (Santa Catarina, Paraná, and Rio Grande do Sul), listing the cities and places you need to know in each one of them.
Santa Catarina (SC)
Even though it has over 500 shores in its whole state territory, Santa Catarina can't be limited to just a beach destination. Here are the top destinations you should consider in Santa Catarina.
Florianópolis
With an extensive coastline and a nice mix of hype and deserted beaches, Florianópolis is one of Brazil's major beach locations, leaving nothing to be desired to the famous Rio de Janeiro shores.
Aside from the beautiful coastal landscape, Florianópolis also offers open-air activities, museums, city markets, and historical touristic spots. It's a great spot to enjoy by yourself, with a companion or a group.
Best Time To Visit Florianópolis: March and April
What to do in Florianópolis:
Visit the Cruz e Souza Palace
Visit the Santo Antônio de Lisboa village
Take the boat ride at Lagoa da Conceição
Take the Floripa By Bus city tour around town
Best Beaches to Visit in Florianópolis:
Joaquina beach
Daniela beach
Moçambique beach
Ingleses beach
Balneário Camboriú
Being dubbed as the "Brazilian Dubai" by locals (due to the landscape filled with skyscrapers), Balneário Camboriú is an amalgam of big-city energy, laidback beach vibes, and a very agitated nightlife.
The city's electronic music scene grew so prominent in the past years that in 2012, Forbes magazine wrote a piece on it, calling Balneário Camboriú Brazil's EDM capital.
Best Time To Visit Balneário Camboriú: between December and February
What to do in Balneário Camboriú?
Take the cableway at Parque Unipraias to get to the observatories
Take the Pirate Ship tour
Go to the Beto Carreiro theme park
Go to the city's most famous clubs, such as Tribus Bar and Club 1007
Rio Grande do Sul (RS)
Having Santa Catarina as its neighbor state, Rio Grande do Sul is the birthplace of the famous traditional Brazilian barbecue, which we've covered in this mouth-watering post. Here are the places that'll make you fall in love with Rio Grande do Sul:
Gramado
We've mentioned Gramado while going over the places you could go to see snow while in Brazil. Still, this city is so much more than a chilly haven down south, having even been elected as one of the country's favorite destinations.
Like most locations in the south of Brazil, Gramado has close ties with the German culture, mainly because this portion of the country was colonized by the Germans back in the day. Over the years, Gramado has maintained this bond, which the city's architecture and cuisine can easily validate.
Best Time to Visit Gramado: from July to September
What to do in Gramado:
Take the city tour through the touristic spots and the Mini Mundo tour
Spend the day at Canela, a neighbor city
Go skiing in Snow Land
Visit the gardens and parks, like GramadoZoo and Parque Gaúcho
Porto Alegre
Porto Alegre is the capital city of Rio Grande do Sul and one of Brazil's most forested areas. Greenfields like Parcão and Redenção Parks are just a few of the many places you can relax, exercise, and even plan a nice picnic if you're into it.
The city also houses one of the most important theaters in the country, the São Pedro Theater, built in the mid-1850s and still is the stage of performances, orchestras, and plays.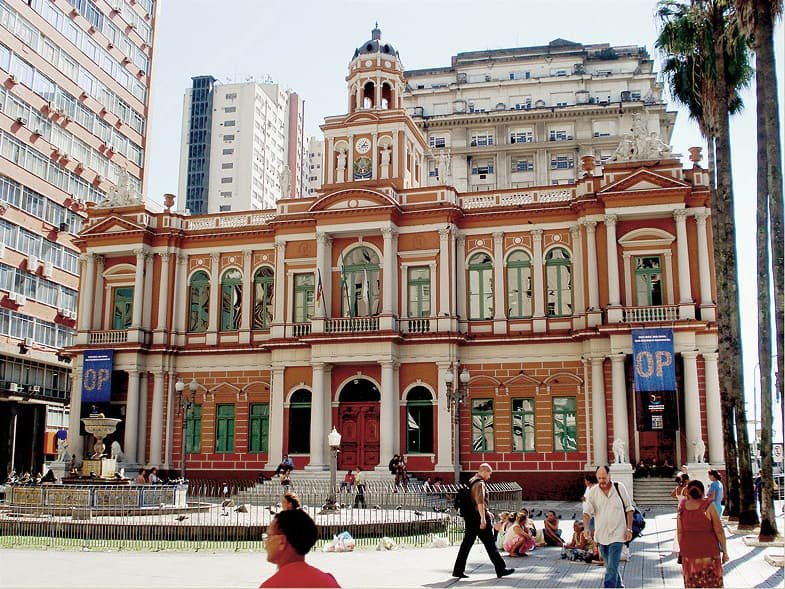 Best Time to go to Porto Alegre: between March and June
What to do in Porto Alegre?
Take the city tour on a double-decker bus
Visit the city's Mercado Público building
Eat at one of the oldest Brazilian restaurants, the Gambrinus
Visit the Brique Fair, every Sunday on the Redenção Park
Paraná (PR)
Foz do Iguaçu
Housing one of the World's Seven Wonders, the Iguaçu Waterfalls, Foz do Iguaçu is a destination for nature lovers and outdoor aficionados. Besides the cataracts marvel, you can also visit safaris and natural parks and do all things nature-related.
With a territory that embraces a part of Brazil, Argentina, and Paraguay, Foz do Iguaçu can also be viewed as the middle ground to all 3 countries, making it easy to pay a quick visit to each one of them if you're up to it.
Best Time to Visit Foz do Iguaçu: from June to August
What to do in Foz do Iguaçu:
Visit the Three Frontiers Landmark
Visit the Iguaçu Waterfalls both on the Brazilian and Argentinian sides
Visit the Chen Tien Budist Temple and the Muslin mosque
Take the Macuco Safari tour
Londrina
Having once held the title of "world's capital of coffee," Londrina is the ultimate place to eat and drink very well while visiting Brazil's real south portion.
The city has great vineyards with artisanal wine tasting, award-winning restaurants that serve the most delicious meals, and of course, an amazing cup of coffee. The city's chilly temperatures are a perfect match for this gastronomic trip.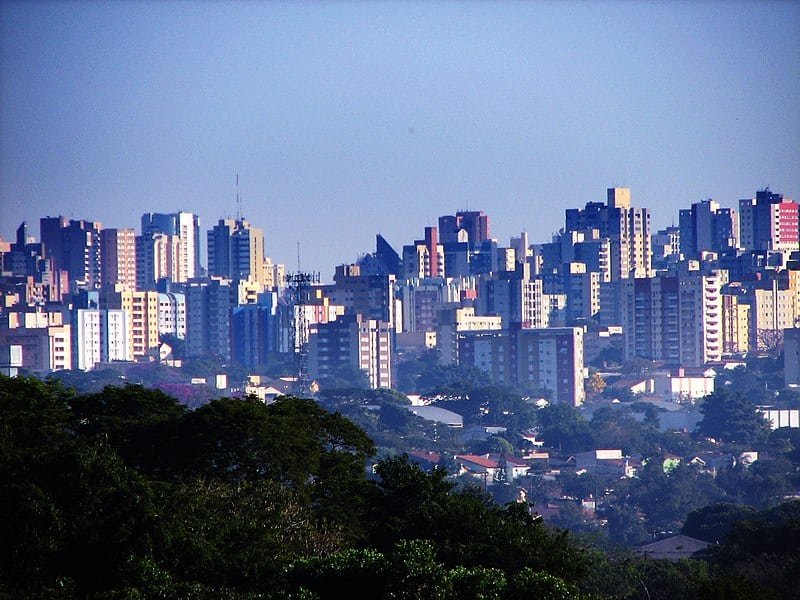 Best Time to Visit Londrina: between May and July
What to do in Londrina:
Visit the city's Botanical Gardens.
Visit the  Casa Müller  Vineyard
Have a nice cup of coffee at the Marabu Farm
Visit the Igapó I and II lakes.
Well, that's it for our quick tour of the main cities you should include on your itinerary while visiting the south side of Brazil! As you can see, this part of the Brazilian country offers many options for every type of trip, so take your time planning and come down to visit 😉
While you're here, we thought we'd might interest you with these:
All you need to know about snow in Brazil – Does it snow in Brazil? Can you go skiing or build a snowman? Read up and find out!
5 Vacation Ideas In Brazil For All Kinds Of Travelers – If you have a hard time making travel arrangements that will please everyone, look no further; we got you!
Can I Go To A Casino In Rio? – make your bets and roll the dice! Can you gamble in the city of wonders?
Cover Image: Sur da Ilha – Florianópolis | Credit: Pxhere