Cruzeiro Lake, Sao Desiderio, BA – the biggest subterranean lake in Brazil – Wikicommons | Aolobo71
Is there more to Brazil than just beautiful beaches, Rio and Carnaval? Well, of course! Although our main touristic attractions are indeed something to be excited for, there are a few off the beaten places that you should definitely check if you're planning a trip to the country and have some spare time to go sightseeing.
From huge ecological reservoirs to great canyons, nature-filled national parks, and also paradisiac islands, Brazil has a ton of destinations, and even many locals have no idea they exist.
To give a quick guide on some of these unusual spots, I've gathered some important information to give you a taste of what other incredible places you can visit in different cities while in Brazil.
Nobres, MT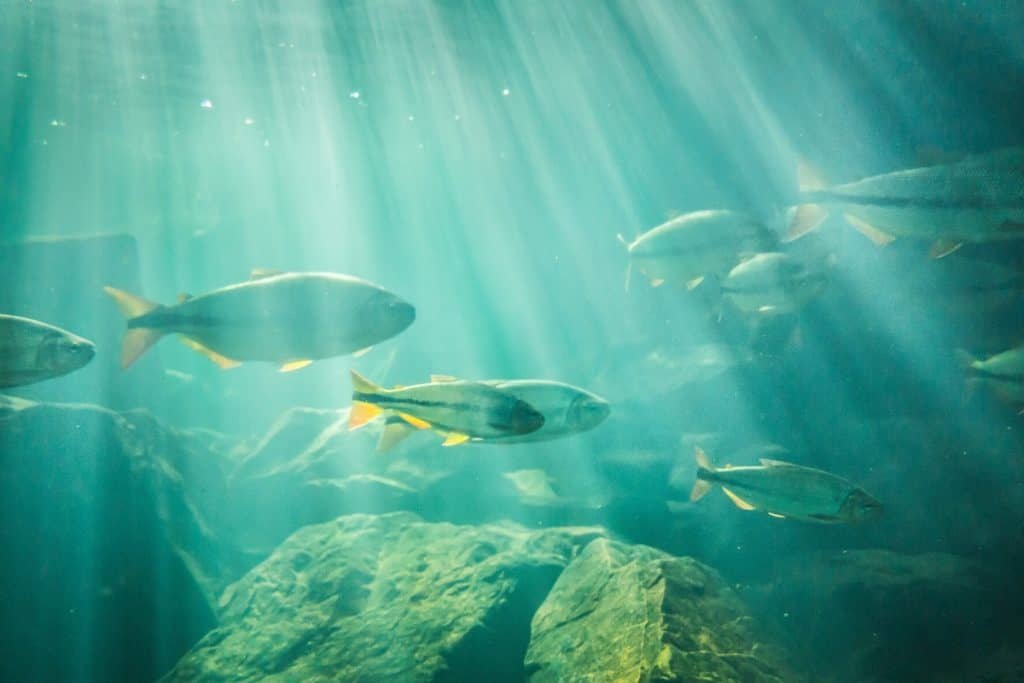 This small county located in Mato Grosso (MT) is a real stunner. With beautiful natural pools, clear water, and paradisiac views, Nobres is the perfect place for ecotourism. We made a whole post about why you should go to Nobres instead of Bonito, so make sure to give it a read if you're looking to get more in touch with nature.
How to Get There: Nobres is about 150 km (93 miles) away from Cuiabá Airport, so taking a bus from there or hiring a car/transfer is the best option.
What do Do & Where to Go:
Lagoa das Araras
Aquário Encantado
Gruta Duto do Quebó
Cachoeira da Serra Azul
Flutuação Rio Triste
Nova Petrópolis, RS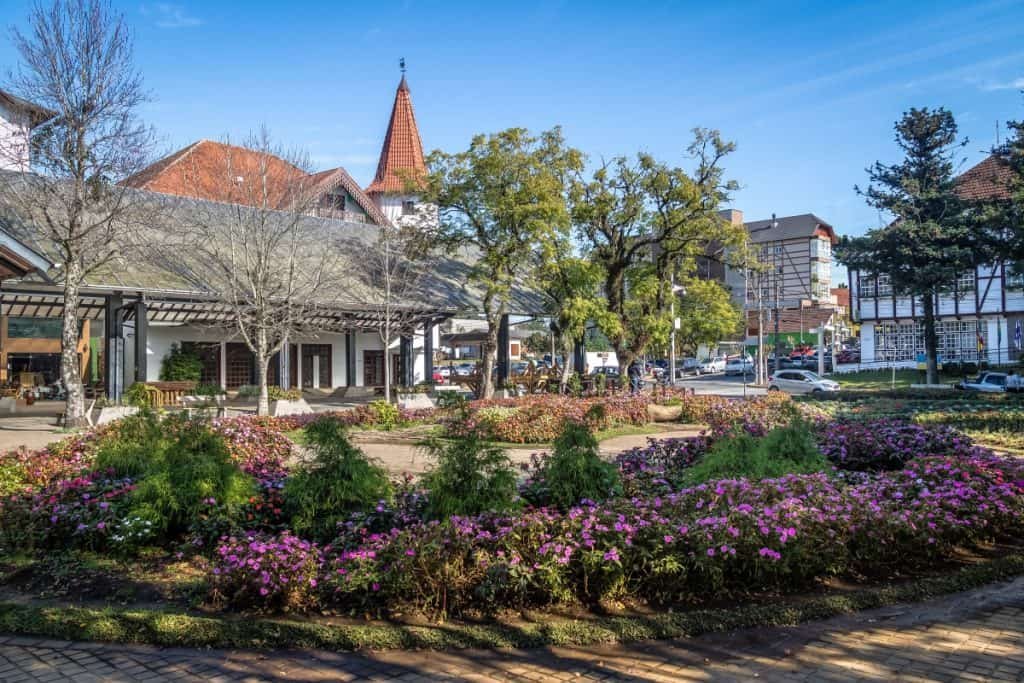 This charming town located in Rio Grande do Sul is an excellent option if you're looking for some downtime while enjoying the beautiful scenery. Nova Petrópolis is famous for its vast flower fields, colonial architecture, and German culinary, aside from being known for growing delicious coffee beans. It also houses the historical Aldeia do Imigrante park and a green maze made out of pine trees.
How to Get There: you can take a flight to Porto Alegre (POA) and then take a bus there, which should take just about an hour and a half.
What to Do & Where to Go:
Praça das Flores
Parque Aldeia do Imigrante
Parque Escultura Pedras do Silêncio
Ninho das Águias
Unser Haus Restaurant
Serra da Canastra, MG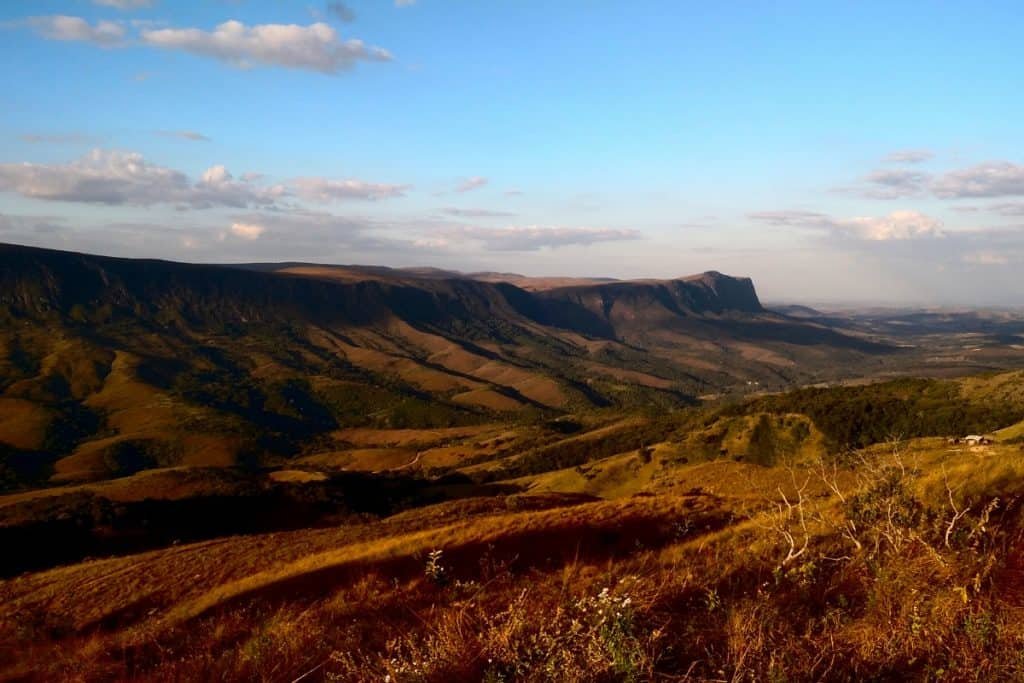 The Serra da Canastra region embraces 6 Minas Gerais counties and has a lot of options for everybody. To those more into adventures, you can enjoy the waterfalls, go tracking, and bike riding.
However, if you're more interested in just chilling and enjoying the scenery, you can visit the local farms, hot springs and go sightseeing in the mountain range.
How to Get There: the best way to get here is taking a bus from Piumhi, a town which is 330 km (205 miles) away from Belo Horizonte.
What to Do & Where to Go:
São Francisco River Spring
Cachoeira do Fundão
Curral de Pedras
Cachoeira Casca d'Anta
Tio Zezico natural pools
São Francisco do Sul, SC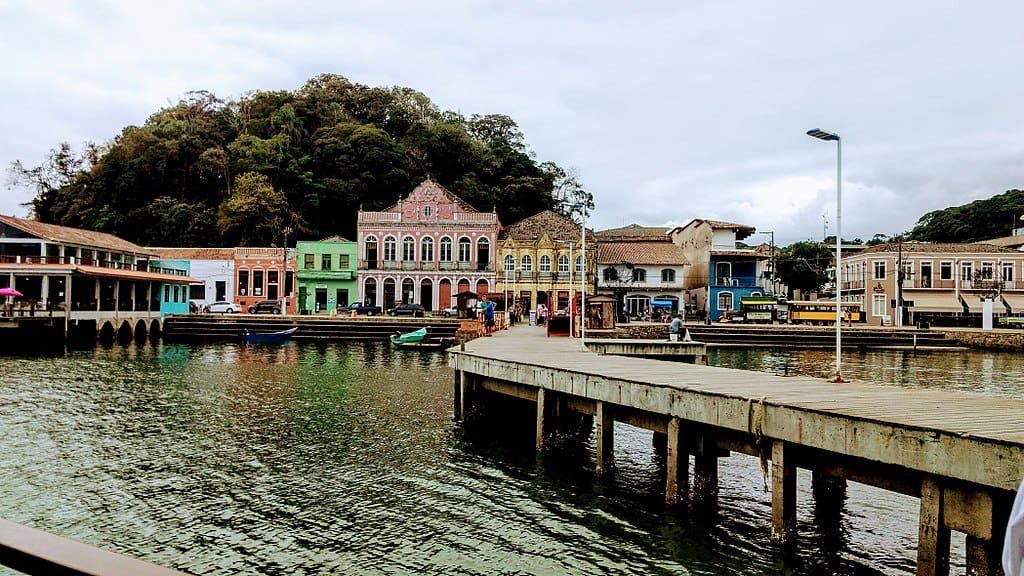 The oldest city in Santa Catarina is the perfect spot if you're looking for a diverse type of vacation. While you can enjoy the country vibes in downtown São Francisco do Sul with its charming coffee shops and museums, you can also go tanning on the beautiful beaches, and go canoeing or trekking on the State Park of Acarí.
How To Get There: The nearest airport is located in Joinville, which is about an hour away bus drive from São Francisco do Sul.
What do Do & Where to Go:
Praia da Enseada
Forte Marechal Luz
Visit the Historic Center
Museu Nacional do Mar
Praia de Ubatuba
Barreirinhas, MA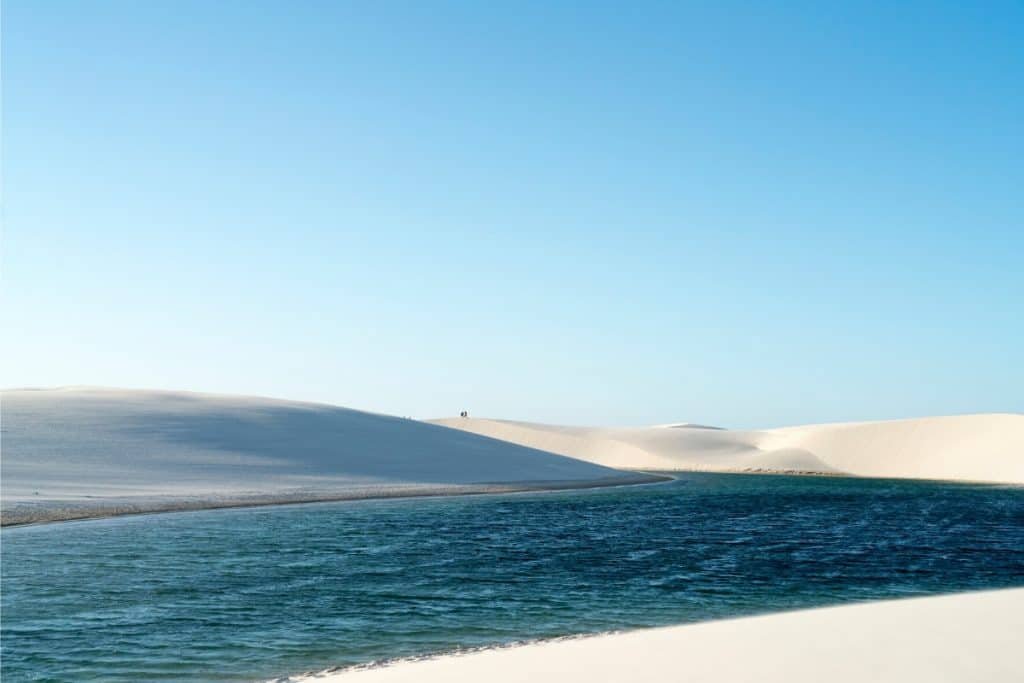 If you're looking for a truly breathtaking view, the Lençóis Maranhenses National Park in Barreirinhas if just what the doctor's ordered. With an almost surreal Africanesque background, the park has white wavy dunes and crystal clear lagoons, as well as one of the most beautiful sunsets you'll ever experience.
It can also be a great spot for a honeymoon in Brazil! Check our suggestions at the end of the post for other interesting destinations in Brazil.
How to Get There: the nearest airport is in São Luiz, which is a 2 hour bus ride from the National Park.
What do Do & Where to Go:
Visit the Lençóis Maranhenses
Lagoa Bonita
Lagoa Azul
Atins and Canto do Atins
Rio Preguiças
Mambaí, GO
This rural small town is located just over 300km away from Brasília and is the house of beautiful waterfalls and deep caverns that you can rappel in or even ride the zip line. This place is still very underexplored by tourists, so it's an excellent option if you're looking for some peace and quiet.
How to Get There: taking a bus from Brasília, which should take about 3 hours to get from on point to the other.
What do Do & Where to Go:
Cachoeira do Funil
Cachoeira Poço Azul
Cachoeira do Alemão
Cachoeira Paraíso do Serrado
Caverna Lapa do Penhasco
São Desidério, BA
Sheltering a lot of touristic spots, São Desidério (which is also featured in our cover image) has an underground river that leads to the Lagoa Azul, a beautiful, environmentally protected area surrounded by stonewalls, untouched nature, and a lot of silence. Perfect for meditating and nature contemplation, this is a unique place to visit while in Brazil.
How to Get There: the nearest airport is in Barreiras, which is about 27 km (17 miles) away from São Desidério.
What do Do & Where to Go:
Festa da Pegada do Mastro
Parque Municipal da Lagoa Azul
Grutas das Pedras Brilhantes
Gruta Purpurina
Paredão do Deus me Livre
Prudentópolis, PR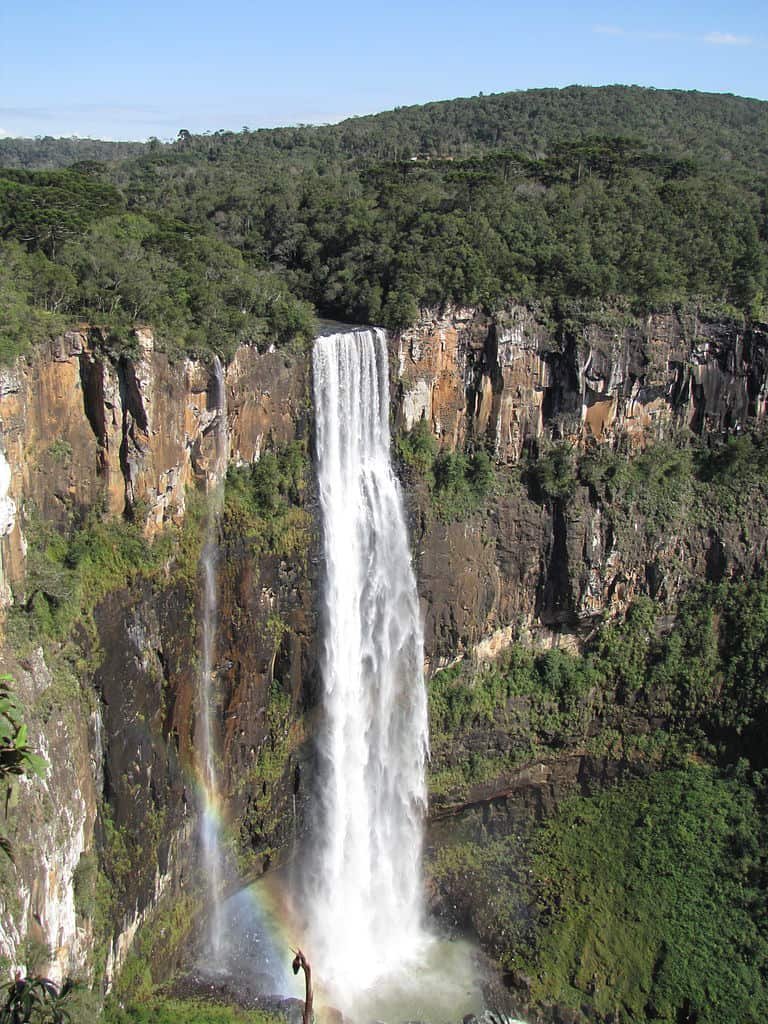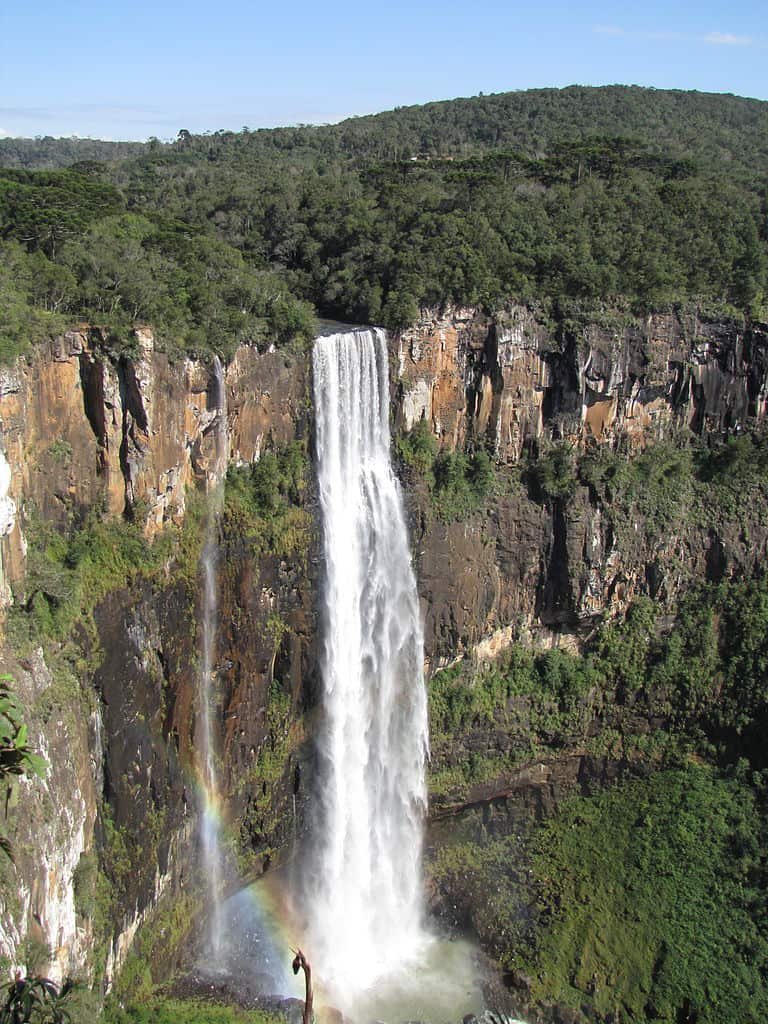 This Ukrainian colonized county has over 100 registered waterfalls and can be a lot of fun for adventurers who are into rafting, canyoning, and rappelling. The Ukrainian culture can also be enjoyed through the typical foods, parties, museums, and churches, so check this one out if you want something more outside of the box.
How to Get There: The nearest airport is in Curitiba, which is around 200 km (124 miles, around a 2-hour bus drive) away from Prudentópolis.
What do Do & Where to Go:
Salto São Francisco
Salto São Sebastião
Recanto Perehouski
Ninho do Corvo
Museu do Milênio
Marajó Island, PA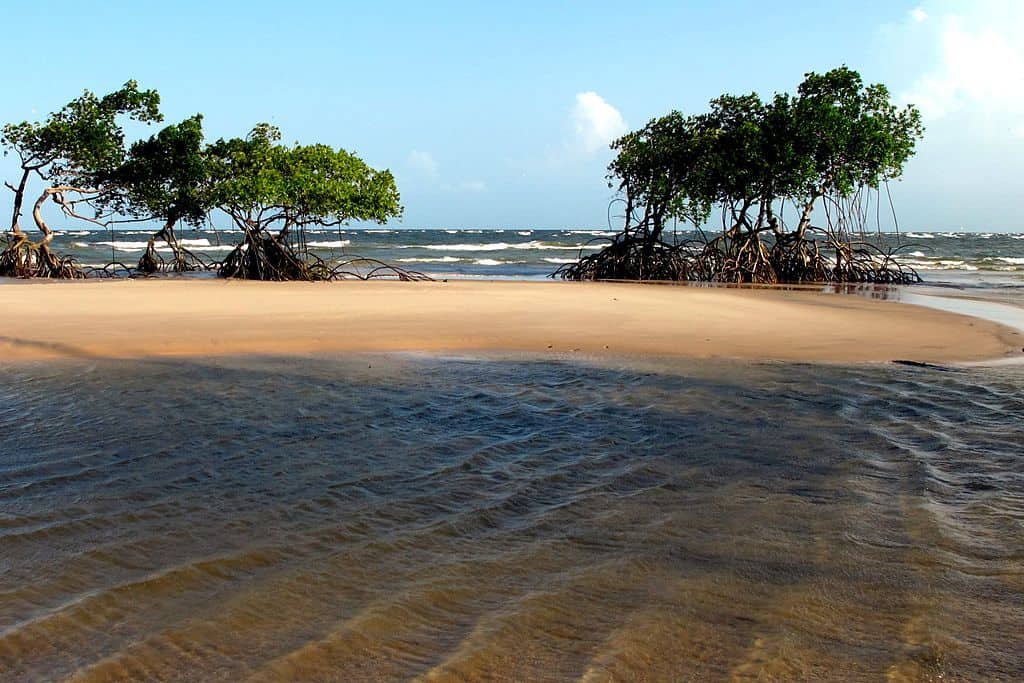 Underexplored by Brazilians, the Marajó island. Is the place of beautiful beaches, dense forests, and the biggest buffalo herd in Brazil (an estimate of 3 buffalos per resident)! Aside from that, you can visit the local Marajoara native ceramic center and dance to a lot of carimbó (we featured this lively Brazilian music genre along with other national rhythms on our post about what music Brazilians listen to) in the local street parties. 
How to Get There: take a flight to Belém and then a boat ride to the island
What do Do & Where to Go:
Praia do Pesqueiro
Joanes
Furo do Miguelão
Fazenda São Jerônimo
Barra Velha
Did you like our tips on these off the beaten places in Brazil? If you want to know more about other under-the-radar destinations, you should check these other posts: