Planning your vacations can be overwhelming at times, so it's essential to know precisely what kind of traveler you are and what you're interested in doing to come up with the perfect itinerary. Brazil has lots and lots of options for every type of traveler, so a little planning is advised.
            You can go tanning around the beaches in Rio, partying in São Paulo's nightlife, sightseeing in Mato Grosso, have some quality family time in Belo Horizonte, and even just unwind and enjoy the culinary arts in Rio Grande do Sul.
In order to make your life easier, I've gathered some information that should be helpful to guide your future trips, as well as a few examples to give you a little taste on each location.
Rio de Janeiro: Beach Vacation
Fun At The Beach
This one is a no brainer. If your main thing is lying on the hot sand while sipping on a cold beverage, Rio is the place to be, especially during off-season periods. The city's climate is pretty warm throughout most of the year, but during summertime, things can get pretty heated (no pun intended), so make sure to get lots of sunscreen!
Touristic Beaches (Copacabana, Ipanema)
These are probably the most famous beaches in the world, and for a good reason. With the Cristo Redentor monument on one side and the great Sugarloaf Mountain on the other, the view can be absolutely breathtaking, especially while witnessing the sunsets.
While at the beach, make sure you try caipirinhas (a local alcoholic drink made with cachaça, a Brazillian sugar cane brew) and some Mate Leão with biscoito O Globo in order to have the full carioca (make sure to read our article about what exactly carioca means) experience.
Arraial do Cabo
Arraial do Cabo is a small town less than 2 hours away from the city of Rio de Janeiro, and the home of my favorite beach, called Praia do Forno. The town itself is very quaint and welcoming, and you can also go on boat rides in order to get to a few beautiful touristic spots.
Depending on the time of the year, you can even see some turtles and whales in the ocean, as they choose these waters as their favorite mating spot.
Ilha Grande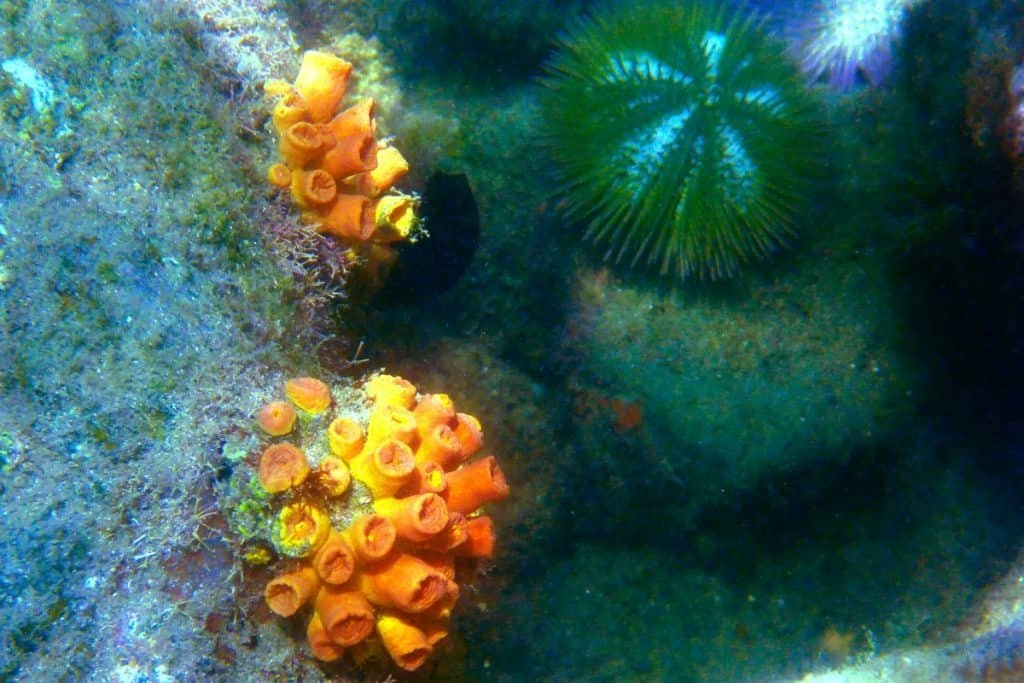 Ilha Grande is a paradisiac island with lots of beautiful sceneries, being an excellent choice for those looking for some quiet time to recharge their energies. You can go boat riding in the Caxadaço beach, have some delicious fried fish in the Vila do Abraão restaurants, and even surf the famous Lopes Mendes beach waves.
This is a great destination if you want to spend some time away from tall buildings and big city vibes while getting more in touch with nature.
Mato Grosso: Nature and Wildlife Vacation
Adventures in The Wild
For those looking for some intense moments in the wild, Mato Grosso do Sul might be the one. Housing the world-famous Pantanal, it also comprises two other biomes – Cerrado (Brazilian savannah) and the Amazon forest -, waterfalls caverns, and other places you'll most likely fall in love with.
Pantanal
A tourist favorite, part of the Pantanal resides in Mato Grosso grounds, and if you're into observing wild animals up close, boy, you're in for a treat! Alligators, hawks, jaguars, giant anteaters, and over two thousand plant species are just a few examples of the natural gifts of this place.
            There are also great hotels you can stay in, delicious local food to feast on, and a wide variety of attractions to enjoy.
Jaciara
Known as the shrine of radical sports, Jaciara has dozens of waterfalls, rapids, grottos, and much more to take your adrenaline through the roof. One of the main attractions is the Cachoeira da Fumaça, a 100-foot waterfall in which you can rappel, raft, dive, and swim.
You can also visit the archeological site of Vale das Perdidas, house of rock paintings that are over 3 thousand years old.
By the way, check our other post that has some other suggestions of archeological sites in Brazil.
Nobres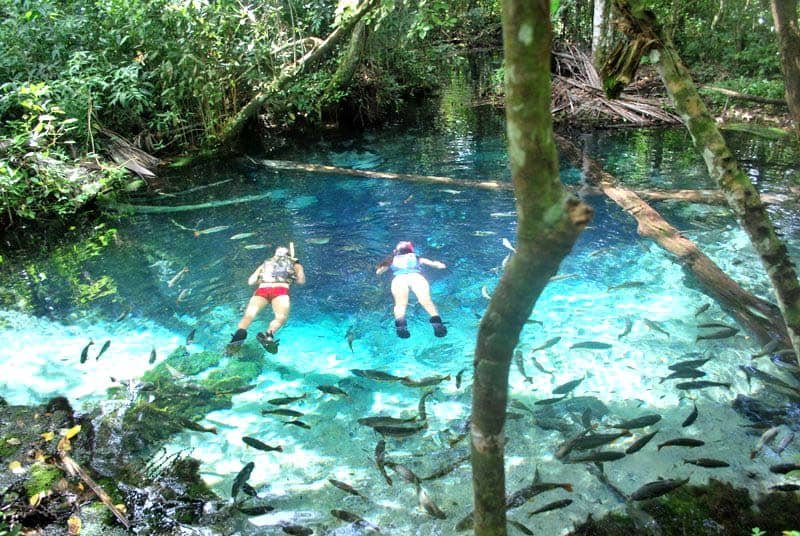 We've already dedicated a full post on this place and why go to Nobres instead of Bonito, but this is such a great destination for adventure lovers we just couldn't leave it out of the list. You can go on a (kinda) lazy river tour with an inner tube on an actual river, swim under waterfalls, go zip-lining, and swim with the many species of fish on the clear waters of its rivers.
São Paulo: Party Vacation
Don't Be Tardy for The Party
The second most famous city in Brazil is all about the nightlife. Whether you want to stay up all night partying, going to live music concerts or just eating in the best restaurants, São Paulo is the place to be.
Vila Madalena
This cool district in São Paulo has tons of choices to have fun, but my personal favorite would have to be Pitico, a place you can have delicious drinks while enjoying some tasty snacks. This is a great way to start off your night in São Paulo!
D-Edge
D-Edge is an underground club for the EDM (Electronic Dance Music) music lovers, counting on the best DJs to get the party going. The ambiance and decoration here is a show on its own, with lots of neon lights and even a terrace for you to cool down.
Largo da Batata
If you're not sure about what to do exactly, just head down to Largo da Batata and you'll most likely find something fun to do. You can dance, have drinks, eat burgers and enjoy live shows by the city's indie rock and jazz artists.
Belo Horizonte: Family Vacation
Family Time, the Best Time!
If you're planning a family trip, Belo Horizonte will undoubtedly give you a lot of choices. From open-air strolls to shopping delicious local delicacies, this destination will surely keep the family busy.
Mercado Central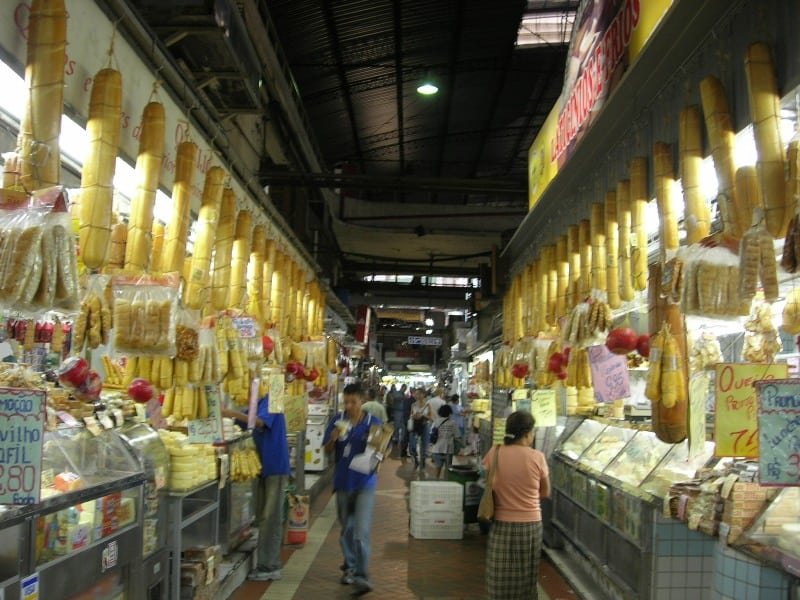 This is a HUGE farmer's market you'll have a lot of fun getting lost in. If your thing is trying out new flavors and foods, you'll love this one as you can get all kinds of the freshest fruits and vegetables, condiments, dairy products (best cheeses I've ever had), and even have a few drinks while you stroll down its venues.
Lagoa da Pampulha
Want to walk around and get to know different places in just one spot? Lagoa da Pampulha can provide you with that. With lots of cultural houses, museums, aquariums, zoos, and parks, you can have a lot of open-air fun with your family here while enjoying the pleasant weather of Belo Horizonte.
Inhotim
Inhotim is the biggest open-air museum in the world and definitely an experience you'll remember for the rest of your life. Located just outside BH in the city of Brumadinho, it houses the biggest contemporary art collection in Brazil, being a space where nature and art meet in order to wow you in every turn you make.
They are closed on Mondays and the tickets cost R$ 44 ($ 8.5) per person, but they offer free entry every Wednesday, so make sure to check on their website how to request that.
Rio Grande do Sul: Senior Vacation
For The Golden Age
The mother of a dear friend always complains about few information on destinations for people with advanced age, so I just couldn't let her down with this post. Rio Grande do Sul has a lot to offer to those who are just looking for a beautiful comfortable spot to relax.
Gramado
Considered one of the best destinations in Brazil, the city of Gramado is not only gorgeous, but its climate also pleases most of the travelers looking for some downtime. They have theme parks, lakes in which you can boat-pedal, museums beautiful architecture, and comfort for you to sit back and forget about the rest of the world.
Canela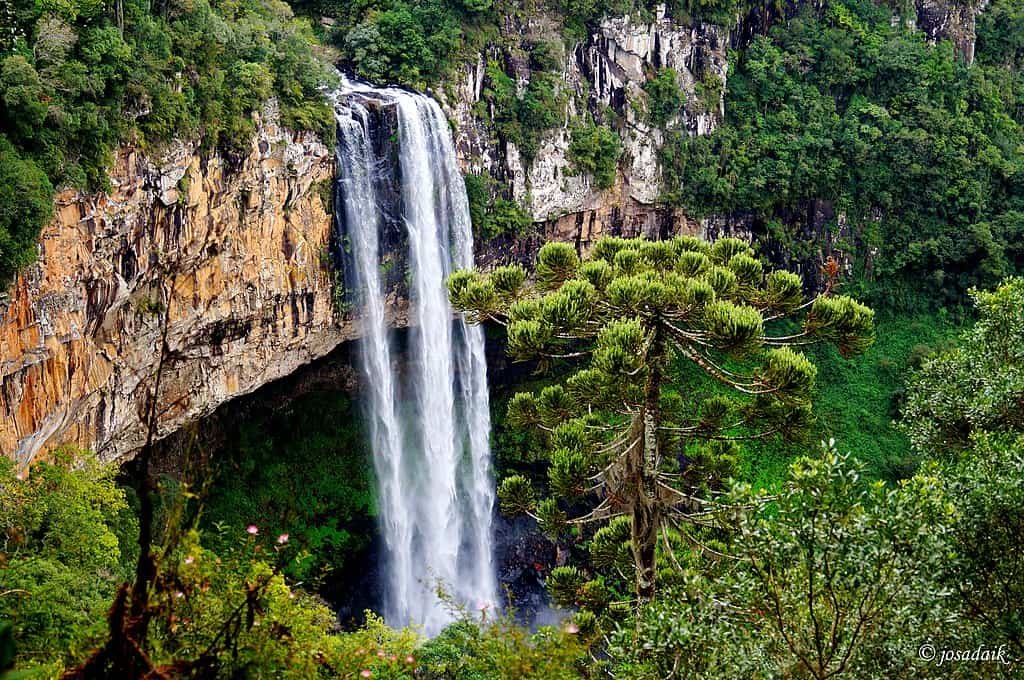 Gramado's sister town is just as lovely and beautiful as the first. You can enjoy the delicious homemade chocolates, go sightseeing all around town in the touristic bus and even ride the cableway in order to get a breathtaking view of the whole city.
Caxias do Sul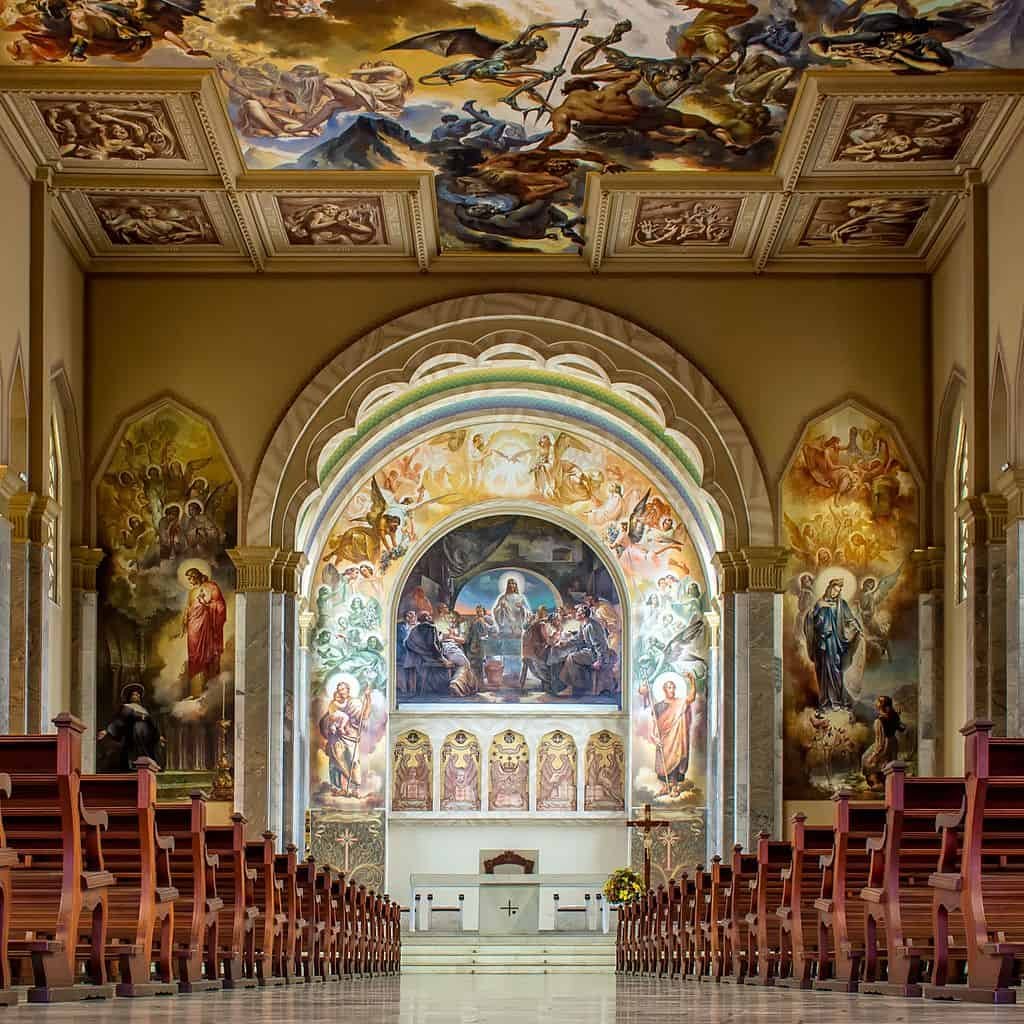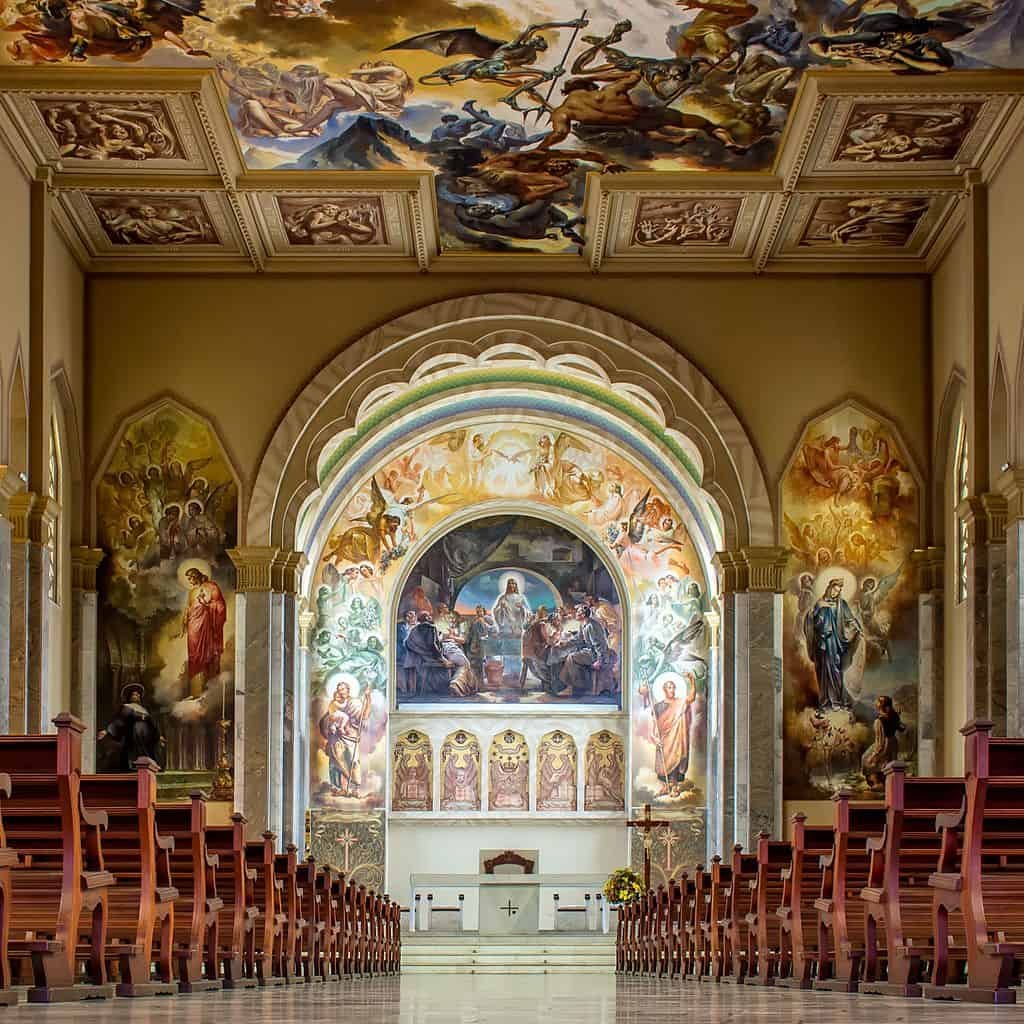 If you're a wine lover, you'll love Caxias do Sul. Known for its top-notch wines, this place is full of vineyards, Italian taverns, and a lot of interesting historical sites, such as the São Pelegrino church. The frescoes on the walls were painted by Aldo Locatelli, who has also restored frescoes in the Genoa Cathedral.
You can also visit the Château Lacave, the only castle in Latin American to own a winery.
So that concludes my quick tips on vacation ideas in Brazil for all kinds of travelers, but that doesn't mean there isn't a lot more to see! If you want some more travel inspiration, check our post about some off the beaten places to go in Brazil (I bet you hadn't heard about most of them)!