Using a prepaid card while traveling for day-to-day transactions is becoming more popular. Gone are the days of paper currency. A prepaid card lets you load up your account with funds before heading out on your trip abroad.
Several prepaid cards are available for use internationally, but the top 2 are the Visa Cash Passport Card and the Travelex Confidence Money Card. These cards offer many of the same features other prepaid cards do. However, the advantage of these is the lower surcharges for exchange fees.
In this post, we will dive into the different prepaid card options you can use in Brazil. So keep reading to learn about nine other prepaid cards you'll want to know about before you take your next trip to Brazil.
The Different Prepaid Cards You Can Use In Brazil
When traveling in Brazil, there are many different prepaid cards you can use, which will be accepted. However, you want to get a prepaid card to use in Brazil because your local bank card might not work, or the ATMs will charge you a high transaction fee for calculating an exchange rate and allowing you to withdraw cash.
The following sections will cover the nine best prepaid cards to get when traveling through Brazil. 
Brinks Prepaid Mastercard
The Brinks Prepaid Mastercard is a great choice to use on your trip to Brazil. The Brinks Prepaid Mastercard is accepted anywhere Mastercard is accepted.
With the Brinks Prepaid Mastercard, you will get all the following perks:
Convenience – The Brinks Prepaid Mastercard offers you the convenience of a debit card with access to an online account to help you manage your money.

Flexibility – With the Brinks Prepaid Mastercard, you have multiple options for reloading your prepaid card.

Security – Finally, you are probably familiar with the name Brinks as the company that is known for securing money. Their Prepaid Mastercard is no exception.
The prepaid card can be used anywhere you are, so you can get one while you are outside of Brazil, and on your trip to Brazil, you can use your Brinks Prepaid Mastercard for any debit transaction.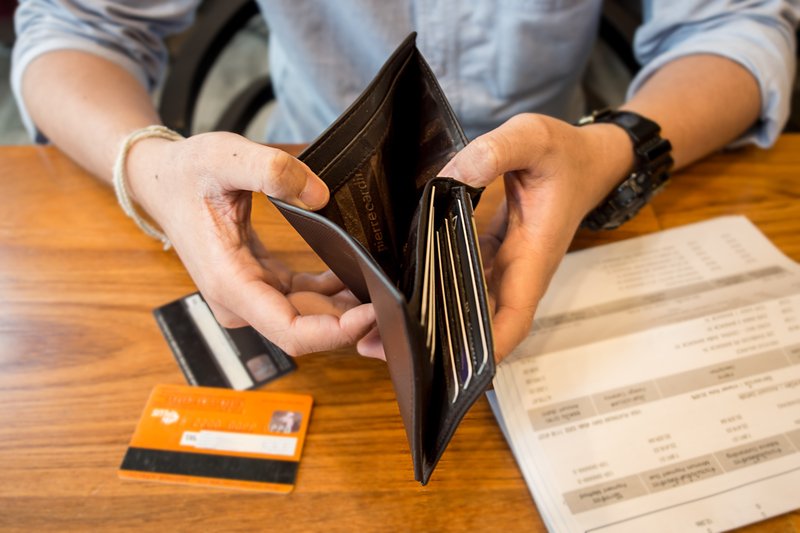 PayPal Prepaid Mastercard
The PayPal Prepaid Mastercard is another excellent option, and it has some awesome features to offer you. One thing that PayPal is well-known for is its accessibility. 
With the PayPal Prepaid Mastercard, you can expect all the following features:
Use anywhere in the world – You can withdraw cash from ATMs around the world using your PayPal Prepaid Mastercard.

Your money is insured – The PayPal Prepaid Mastercard protects any amount of funds on your card up to the FDIC limit.
This card also offers access to your money via the PayPal app, available on all mobile devices.
Another advantage of this card is nominal fees for things like monthly service charges and activation fees. These are incredibly reasonable when using your card to travel through Brazil. And overall, it's still one of the best prepaid cards for use in Brazil due to its low cost and high-security measures offered on each purchase made.
NetSpend Visa Prepaid Mastercard
The NetSpend Visa Prepaid Mastercard is another excellent choice for when you travel to Brazil next. This prepaid card has a great set of features that include the ability to load your cash onto your card at thousands of locations. 
You can manage your money online, and the card is suitable for use at locations that accept Visa and Mastercard.
However, it is essential to keep in mind that there are fees associated with using this card, which may not be ideal if you do not often travel or want an easy way out from paying transaction costs abroad.
Playcard Prepaid Debit Card
While the Playcard Prepaid Debit Card is designed to be used mainly in casinos and online gaming, it can also be used for travel. 
This card allows you to:
Get your paychecks a few days early

Spend money hassle-free
The Playcard Prepaid Debit Card does have an international surcharge of four percent. So depending on how much money you have and plan to spend while in Brazil, you may not love this option. But it still has some great features and allows you to use it in Brazil.
Revolut Prepaid Card
The Revolut Prepaid Card is different from all the others. Revolut touts a 15-million-person customer base around the world. 
The following are features Revolut offers for cardholders:
Contactless payments – You can pay now with contactless paying.

Fee-free withdrawals – No guessing when it comes to the fees you will pay while withdrawing money on your Revolut prepaid card while you're abroad; it is always zero. 

Freeze your card – The card can be frozen and unfrozen if you lose and then find your card.
The Revolut prepaid card is accepted at millions of locations around the world. And Brazil is on the waitlist! So while they may not be your perfect option at this moment, remember to check them out as they offer competitive features. 
The Walmart Moneycard
The Walmart Moneycard is another excellent option. This card can be used outside the United States, but you will have to pay surcharge fees when shopping in Brazil. 
This card is an excellent option for most folks because there are so many Walmarts around the United States. However, you can purchase a card at any location, and their Money Center can help answer any of your questions. 
RushCard Prepaid Visa
The RushCard Prepaid Visa is an excellent option for those traveling to Brazil. This card does come with some international fees. However, it is worth it.
With a RushCard Prepaid Visa, you will get all of the following perks:
Deposit checks via mobile app

Get your paycheck direct deposited early

Load money at retail locations across the country

Options for pay-as-you-go or unlimited plans

Shop anywhere

Withdraw at many locations for free
The RushCard Prepaid Visa is great for Brazil, and you will want to check out this option as one of the best.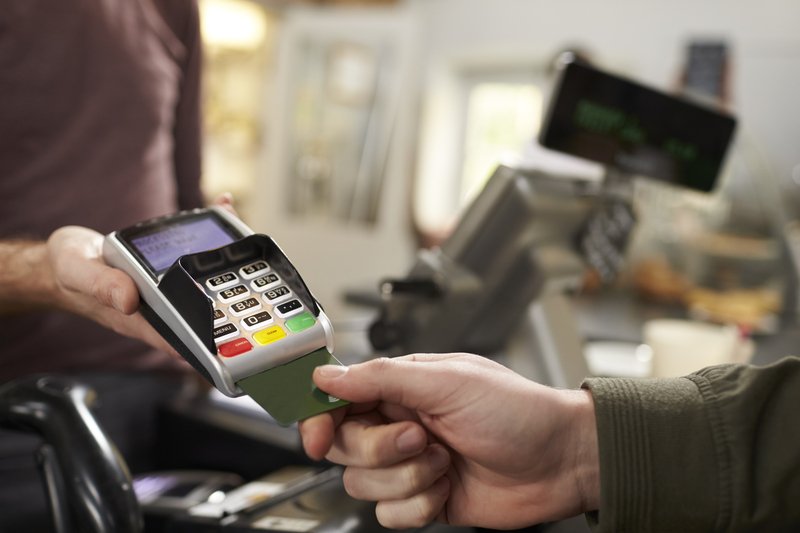 Visa Cash Passport Cards
The Visa Cash Passport is a great option for international travel. It is accepted anywhere a Visa is accepted in Brazil. In addition, some great features of the Visa Cash Passport make it great for use in Brazil.
There are foreign exchange rates that get applied to transferring currency. But you get all the protection of Visa and Mastercard with your Cash Passport. 
The card is also kept separate from your bank account for added security. And this allows for more peace of mind when you are on vacation and trying not to get overly stressed about your spending habits.
Travelex Confidence Money Card
The Travelex Confidence Money Card is an excellent option for anyone going to Brazil. You can tap to pay for contactless payments with the Travel Money Card. 
The following are great features offered by the Travelex Confidence Money Card:
Added security around the world

Easy to schedule withdrawals 

Locations throughout Brazil

This card is specially designed with a frequent traveler in mind. And they have branches worldwide to help you use your prepaid card with ease. 
Finally Which Cash Passport Is Best In Brazil?
The Visa Cash Passport is the best option for traveling in Brazil, followed closely by the Travelex Confidence Money Card. Both cards specialize in international usage. 
But there are many other great options besides these two. As we discussed, you can choose almost any prepaid card to bring on your trip. But it would be best if you read through the fine print to avoid being swamped in fees after you return from your trip to Brazil.
While you are here, I think we might interest you with these:
Entrance and Exit Fees in Brazil For Travelers – Want to know more about the fees and costs of traveling to Brazil? We have all the essential info right here!
Can I Open An Account Before Even Getting To Brazil? – If you are interested in opening a bank account in Brazil, we went ahead and summarized everything you need to know in this post!
What is PIX: Brazil's New Instant Payment System – transferring money has become even more efficient in Brazil with the implementation of PIX. Please take a look to check how it all works!
Cover Photo: Woman holding several prepaid cards – Credit: ID 28095809 © Dean Bertoncelj | Dreamstime.com