Not just in Brazil, but anywhere in the world you are, having a local bank account could really make your financial life easier. Not only will it avoid the costly conversion rates, but it will also allow you to make bigger purchases and have better control of your balance.
Although possible, it's not easy to open an account with a Brazilian financial institution if you're not a resident, but there are virtual banks that can fill in that gap. And once you get to Brazil, opening an account with one of the local banks is really a piece of cake.
If you're looking for accurate information on your options regarding financial institutions in Brazil, we got just the perfect guide for you.
In this post, we're gonna go through the basic requirements to open a Brazilian bank account, take a look at the major banking institutions in the country, and of course, give you a detailed step-by-step on how to open your bank account in Brazil.
Note: all values established on this post were calculated using the exchange rate of the day the article was written (USD 1.00 = BRL 5,44), so you may find some discrepancies in regards to it while doing your own research.
What Are the Benefits of Having a Brazilian Bank Account?
Let's say you're coming to Brazil to live or work for a certain period of time, like a year, for example. While you may try to keep your original bank account, you could be looking at spending unnecessary money just to save your money, given the brutal exchange rates you'll deal with while processing your income.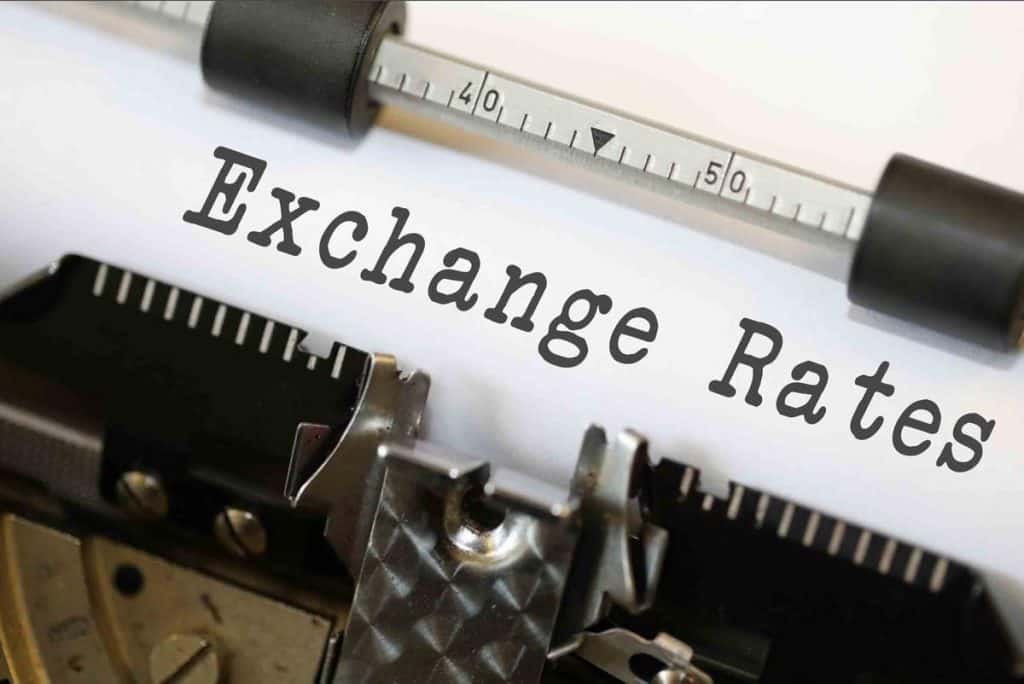 And while all banks do charge fees and rates to keep your money guarded, being a Brazilian account holder can give you some advantages if you should ever need financing or a loan, for example.
Not only in Brazil, but many financial institutions also offer unique products and services for their users once you affiliate with them, which could provide you with a lot of conveniences, like a bigger limit on your credit card and cheaper annuity rates.
Here's a few reasons on why you should consider and look into opening a bank account in Brazil:
Possibility of Making Bigger Installment Purchases
Granting the bank user with a credit card and a checkbook are just a few of the tools your financial institution of choice will provide you with once you create your account. When used correctly, they can help you make bigger and more expensive purchases by paying for them in installments.
If you're good with managing your income inflow and outflow, using those and other tools the banks can provide you with can make your life much more convenient, especially if you're staying in the country for an indefinite period of time.
Access to Cheaper Loans and Better Financing Rates
Still using the same example, if you're spending a relatively long term in Brazil, say for working or studying purposes, chances are you may eventually need financial services like loans and financing. And while you may get that from other financial companies, you could get a way better deal with a bank.
By having a financial account in any big institution in Brazil, you'll be able to make loans and finance big important purchases (like a car or a house, for example) with a much lower interest rate, aside from getting better payment and parcel options.
Facilitate Payments and Receivings
Let's say you're trying to open your own small business in Brazil. Although physical cash is still largely used in Brazil in some work types, having a bank account could make your life a lot easier, not to mention safer.
By having an active bank account in Brazil, your clients could deposit or transfer the money (by traditional transfer or by PIX – which we have previously explained in this post) directly into your account, excluding the need for you to walk at round with money, or having to worry about change, and, above all, it will keep your savings secure.
All banks in Brazil already own their own digital apps, which is another major facilitator since you don't have to waste time personally going to the bank to solve a simple issue like making a transfer. All transactions can be done through your mobile phone, and they are very safe.
How Can I Open a Bank Account in Brazil Without being a Resident?
Well, that question is not that easy to answer, actually. Let's say you're looking to do temporary work in Brazil and wish to avoid all the bureaucracies involved in opening a new bank account in the country (which aren't that much of a hassle, to be honest, we'll get on that later).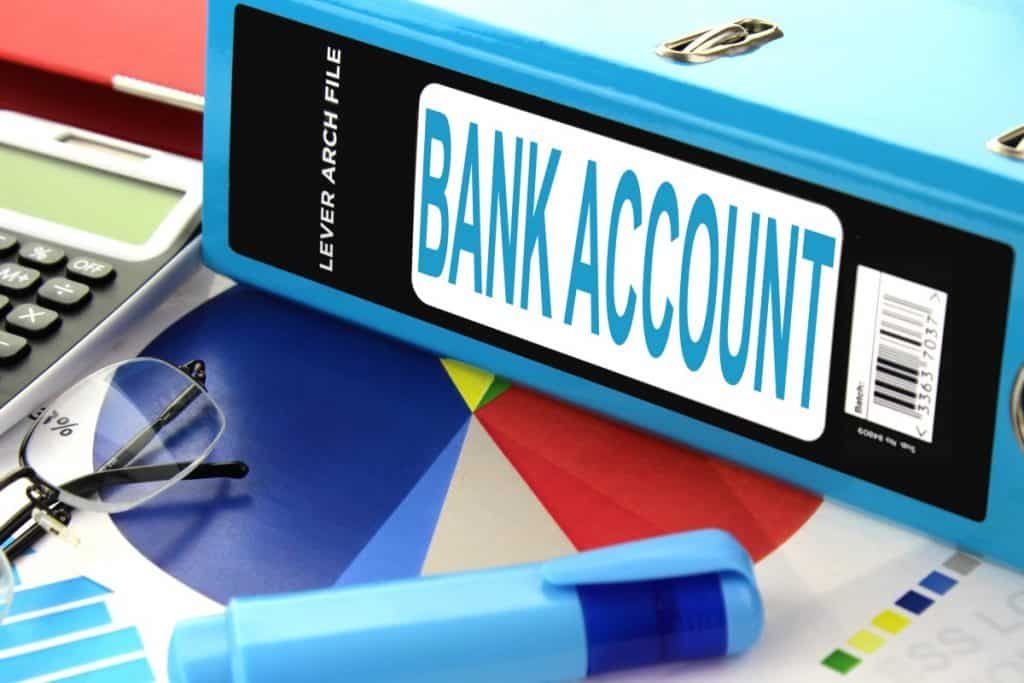 By general guidelines, Brazilian banks ask for (amongst other documentation) proof of address statement when you're in the process of opening a bank account. This guideline is applied to everybody, whether it is a local citizen or an expat living in the country.
But while I was speaking to a friend of mine (who's an economist), he informed me that Brazilian financial institutions might open exceptions for foreigners who reside outside Brazil. And when I dug up some more, I found out about the Non-Resident Account.
What Is The Non-Resident Account?
The Non-Resident Account (or Conta de Domiciliado no Exterior – CDE as we call it in Brazil) is a special bank account for non-residents to make deposits (in Brazilian currency – Reais) with a Brazilian financial institution.
In order for this service to be possible, the Brazilian Central Bank (Banco Central) requires that the Brazilian financial institutions comply with the following prerequisites to open a bank account to non-citizens:
the account can only be opened in Brazilian financial institutions and bank branches authorized to operate in the exchange market;

the account must be easily distinguished from other regular deposit accounts;

when opened, the account must be registered by the institution in SISBACEN (Brazilian Central Bank system)


If you wish to open a Non-Resident Account, you must get in contact with the financial institution you're interested in making a deal with and make the request if the account can be created for you.
These situations are treated case by case, and the bank may or may not accept your application. If they oblige, you'll be notified by the institution regarding the specificities of your account, like credit limits, services, fees, and transaction limitations.
Also, since the banks in Brazil have the autonomy over their own rates and charges, it's crucial that you check all your possibilities, given that you may strike a better deal after you go over all the available proposals. We'll be taking a closer look at all the major choices in a following topic.
In Which Bank Institutions Can I Open My Non-Resident Account?
As we just went over, Brazilian financial institutions dictate their own rules and guidelines, so the information on which banks accept non-resident accounts is not always easy to find or conveniently available.
To give you a better idea of how each Brazilian bank deals with opening a non-resident account, I had to do some real digging, and we came up with the following list of institutions that work with this specific modality:
Banco Itaú Personalitée – charges a monthly USD 184.00 maintenance fee (amongst other charges)

Santander – charges the regular fees and costs + a USD 184.00 charge for the opening of the account + a USD 150.00 fee for transfers that exceed USD 1830.00

BTG Pactual – charges a monthly USD 184.00 maintenance fee and demands an application of at least USD 184.000,00 in financial investments

Banco Modal – charges a monthly USD 184.00 – 275.00 maintenance fee and demands an application of at least USD 62.000,00 in financial investments.

Banco Bonsucesso – demands a minimum investment of USD 62.000,00 to open the account, does not charge maintenance fees.

Banco Paulista – open accounts only for market and capital investors, with a monthly USD 920,00 representation and custody fee
Keep in mind that these values and policies are updated with no further notice, so you may find different information while discussing the matter with any of the aforementioned Brazilian financial institutions.
Going after this information on your own may be kind of frustrating, mainly because even during my research, I spoke with different people from these financial institutions who were either unsure or hesitant in regards to the information they were providing me with.
From what I could gather, bank managers and employees aren't used to this type of procedure and don't really seem to have proper training in case it should happen. In sum, getting accurate information may require some dedication if you want to go ahead with opening a non-resident account.
On the same note, even if a certain institution is not on the list above, you should still contact them to negotiate opening a non-resident account, especially if you plan on making foreign exchange operations. As we said earlier, each situation is handled case by case, so you never know until you try.
What Is The Documentation Requested to Open a Non-Resident Account In Brazil?
The basic documents you'll need to submit in order to open a non-resident account in Brazil are as follow:
Valid passport with Entry Visa;
Permanent Visa or equivalent document;
Brazilian taxpayer registry ID (CPF), which you can apply for here or NIF
Certificate of Tax Compliance
Proof of Residence (an official home address outside Brazil)
Proof of Income
A copy of the Definitive Country Exiting Communication
How Can I Open a Bank Account in Brazil While Being a Resident?
If you're living or studying in Brazil and plans on staying for a longer time (or even maybe seeking to reside in the country permanently) and possess a local address, opening a local bank account should be a much easier process to handle.
First of all, you need to check all the financial institution options you have or take a closer look at the major ones. This is really the most important part of the process, as having a general notion of what each bank could offer you is key in striking a good deal.
In my personal opinion, I would suggest you compare the fees and services in at least 3 major banks and make your choice based on what's better for your everyday convenience and your pocket. All banks have their own programs and features, so take your time comparing every aspect that's important to you.
If you should have any questions on how you could acquire or try to remove a specific service from the profile you're interested in, you can contact the bank manager to negotiate how that would affect the charges in your account.
To open an account, you have to be personally present at the branch of the institution of your choice at some point. Some banks will allow and offer the possibility of starting the process online from outside Brazil. Still, you'll inevitably need to present your documents and finish the procedure in person upon your arrival.
What Is The Documentation Requested to Open A Resident Account In Brazil?
The first basic requirement for any foreigner to open a bank account in Brazil is to have a valid residence visa. We've previously gone through the steps to help you get the correct Brazilian Visa in this post, so make sure to check on it for the correct step-by-step.
With your Visa in hands, here's the list of the basic documents you'll be turning in once you arrive:
Permanent or Temporary Resident Visa (with a minimum duration of 12 months)

Brazilian ID, Valid Passport, or Foreigner's ID (RNE). If the RNE has not been issued yet, a valid RNE approval will suffice. You can check the requirements and apply for the RNE here.

Brazilian taxpayer registry ID (CPF), which you can apply for here

Proof of Residency (which will discuss more thoroughly in the next topic)

Proof of Income (not always asked – will get on this up ahead as well)
What Is Accepted as Proof of Residency in Brazil?
As the name is self-explanatory, Proof of Residency is a document that verifies if an individual resides in that specific address, regardless of it being owned or rented.
Ideally, the proof of residence should be under your name. Still, since that's not what always happens, banks accept the document under the name of a third party once the relationship between the address owner and the person trying to open the account (or you in that case) can be verified.
Companies and institutions in Brazil demand this document to make sure the person lives in that address to send bills, credit cards, and other important mail. So the proof of residence must always be kept updated.
The Brazilian law has no real saying in what may or may not be accepted as proof of residency, so it's up for each company to decide. With that being said, the most common documents accepted as proof of residency in Brazil are:
Water, electric, gas, TV, Internet, landline, or cell phone bills;
Notarized rental contract
Recent IRS declaration
Paycheck issued by a public institution
Credit card bill
Property deed
Termination of Employment Contract
If none of these documents can be presented for any reason, you can request the address owner to write and sign a letter attesting that he is the owner and you're a tenant in that residency. You can find a template of a declaration of residency here.
What Kind of Accounts can I Open in Brazil?
Aside from the usual checking and savings profiles, there are several different accounts you can open in Brazil. We'll quickly go through each of them just to give you a brief notion of how they work in the country.
Checkings Account
Checkings accounts in Brazil work the same as anywhere globally, serving as the management board for commercial and monetary transactions in a determined period of time.
Besides withdrawing and depositing money), the client can make loans request credit cards, and other financial services fit under this category.
A maintenance fee is charged every year to keep your account, and even if you no longer use it or has any money in it, it will continue to generate costs until terminated. The value of the maintenance fee varies from institution to institution and according to the services you chose.
Savings Account
Having a Savings Account is one of Brazil's most popular and widespread personal investments, mainly because of its low-risk nature. For that same reason, the revenue made with this category is relatively small but guaranteed by the government until it hits a determined value.
Savings Accounts don't have the same services and tools that the Checking Accounts have, serving merely for making deposits and transferring money. They are regulated by the Brazilian Central Bank and have a 6,17% revenue rate per year.
This type of account is usually fit and recommended for those who don't understand much of the financial market but still wishes to save money since it doesn't put your savings to risk as investments or share do.
This modality sometimes requires the user to submit a Proof of Income or a Tax Declaration form along with the other documentation.
Investments Account
Many banks in Brazil combine the two account modalities above into one, called the Investment Account. Aside from the obvious, this account automatically routes deposits into your savings account and transfers funds into your checking account to cover checks, bills, and other payments you may need to make.
This type of account is designed for those who like or wish to venture into the world of investments, making it simpler to make applications and transactions based on the profile's filters.
Salary Account
Although you can't really open a Salary Account by yourself, I think it's important to be aware of how this account modality works in Brazil.
Salary Accounts are very common in Brazil. It basically consists of the institution you work for creating an exclusive and special account for the employees to receive their paychecks and other compensations, like vacation pay and Christmas bonus.
In other words, you can't open a Salary Account by yourself, with that being the responsibility of the employer. The costs and fees in regards to maintaining the account are also dealt with by the same entity, with the account holder being exempted from paying for its use.
This type of account works pretty much the same as any other checkings account, but It only allows the client to receive deposits from the employer. However, you may transfer or withdraw any amount of money you want to whomever you want.
Traditional Banks in Brazil
Even though digital banks are quickly becoming increasingly popular with people of all ages in the country, the institutions with physical establishments to serve the clients are still keeping steady and with no signs of disappearing any time soon in Brazil.
For that reason, the major household financial institutions in Brazil all have physical branches throughout the whole country, despite most services already being offered on each of their apps and online agencies.
What Are The Best Traditional Banks in Brazil?
Brazilian research institution Fundação Getúlio Vargas (FGV) annually evaluates all financial institutions in the country, grading them in categories such as stocks, multi markets, retail and selective retail, investment feedback, and the administration fees charged to maintain the account.
Based on their findings, here's the top 5 best banks in Brazil:
Caixa Econômica Federal
Caixa Econômica Federal is a federal autarchy present in every state in the Brazilian territory, being mainly responsible for bringing products and social services provided and offered by the Brazilian Federal Government (such as emergency aids and unemployment insurance).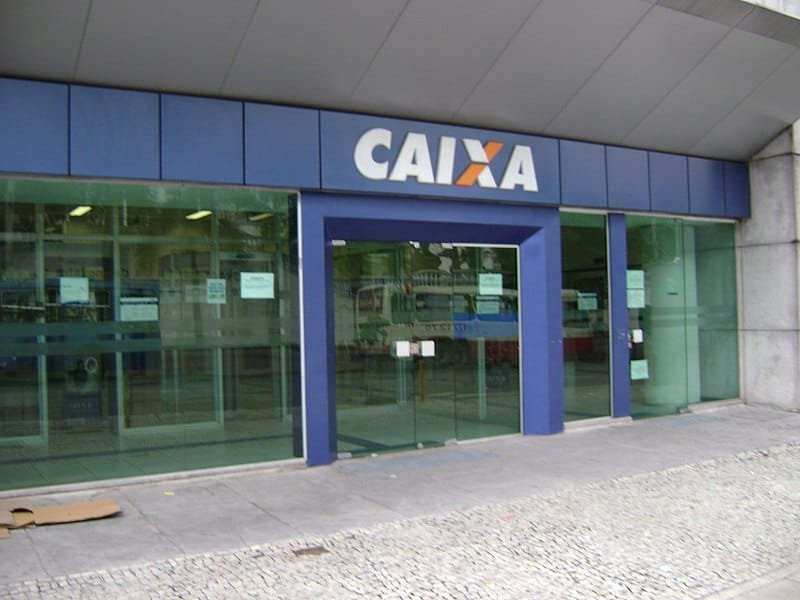 Given that a big chunk of the local population searches for the Caixa Econômica's services, it's not unusual to hear complaints and reports on customers' services regarding many subjects.
One of the major complaints concerns the time spent in the institution's physical agencies, which depending on factors like day of the week or branch location, can be very crowded and busy.
Caixa Econômica Federal made it to FGV's top 5 financial institutions in Brazil, mainly because of how the bank facilitates credit lines to citizens (especially to those linked to any governmental social programs) develops products thought out to those who really need it.
Bradesco
Bradesco is a bank that has been increasingly growing throughout the country over the course of the last ten years, expanding a lot of its products and services and gaining many new customers because of it.
I was an account holder for many years with Banco Bradesco. I've never really had any issues with the institution aside from the fact that the bank didn't have many physical establishments around Rio. That wouldn't really be that much of an issue now, but it was 5 or 6 years ago before I terminated my contract with them.
The institution has excellent ratings regarding its customer services, with FGV noting that over 75% of the complaints have positive feedback. Another fact that caused FGV to place Bradesco amongst the top 5 banks in Brazil is its financing plans, which facilitate many residents' lives.
Banco do Brasil
Banco do Brasil was the first bank ever in Brazil, founded by Prince Dom João de Bragança in 1808. Operating today as a mixed capital institution, this bank is a favorite amongst small investors.
Aside from inspiring confidence to investors mainly because of its 200+ years of operation, Banco do Brasil offers a lot of advantages for CDB applications (Brazilian fixed-income investments), like keeping a charge-free administration fee, which could potentially favor your investments even more.
Fundação Getúlio Vargas also positively points out that the institution allows for small applications (minimum BRL 500,00 / USD 92.00), giving more opportunities for people with little to invest.
Regarding the institution's customer services, it has an average feedback rate from clients, who claim that although taking too long, the bank's ombudsman office usually responds and solves most complaints.
Banco Itaú
Probably the Brazilian financial institution with the fastest growth for the last years, Banco Itaú has gained a lot of space in the financial market and noticed, amongst other things, by the British economy journal The Banker.
Besides having exclusive products and special services, Banco Itaú is also praised for providing different types of profiles to customers, who commend the institution's ability to adequate its services and treatment to the client's situation.
Fundação Getúlio Vargas also points out the institution's high-performance levels and innovation capacity, granting clients a better user experience. This directly reflects on Banco Itaú's positive customer service ratings, praised for responding to every registered complaint.
Banco Itaú has an exclusive profile called Itaú Personnalité, which is, in short terms, the fancier and V.I.P version of the latter. Although demanding a few requirements (like a minimum monthly income of BRL 10,000.00 / USD 2.000,00), this profile has excellent investment products, aside from privately scheduled appointments in case you should need one.
Digital Banks in Brazil
Digital banks are increasingly becoming more popular in Brazil, although still inspiring suspicions and distrust by the people, primarily the elderly portion of the local citizens.
But a big slice of the Brazilian population seems to be progressively getting over that fear, mainly being attracted by the lack of time-wasting and costly bureaucracies such as no longer having to face lines and many charge-free services.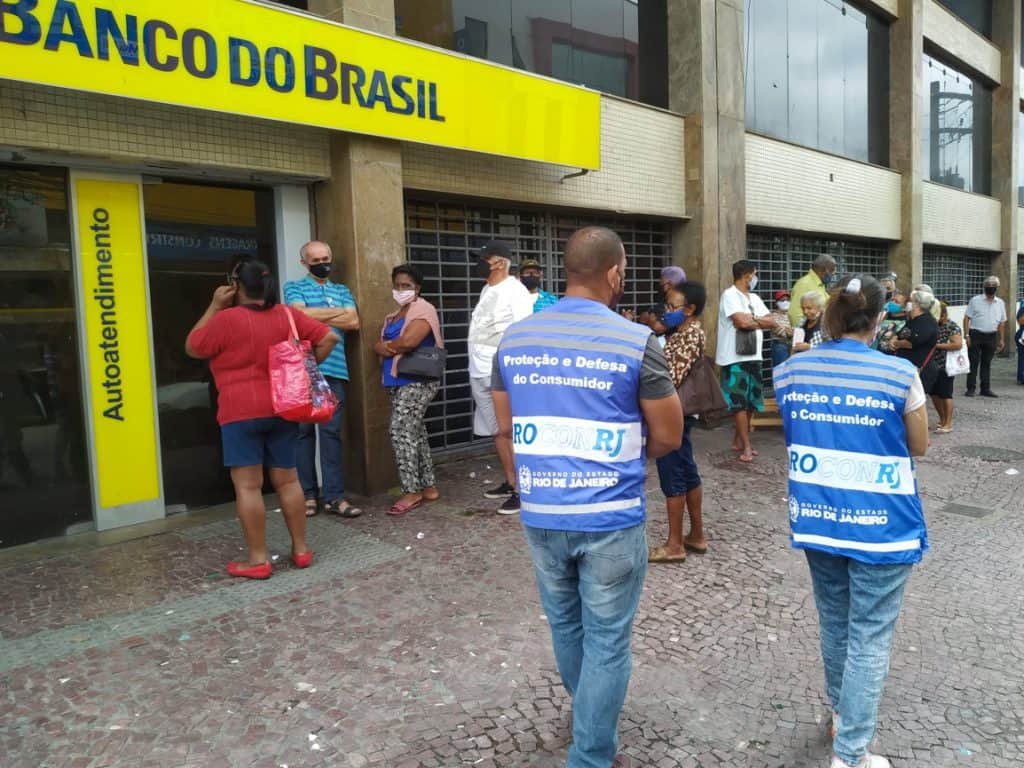 Aside from that, digital banks in Brazil are regulated by the Brazilian Central Bank and protected by the Fundo Garantidor de Crédito (FGC), the legal non-profit private-law institution in Brazil that administers the protection mechanism for account holders, savers, and investors in the country.
This essentially means that digital banks in Brazil have the same protection as conventional banks, even though not every financial institution has a valid bank license with the FGC, which, therefore, makes your information and finances vulnerable and not protected.
What Are the Best Digital Banks in Brazil?
According to my research, and only taking into consideration the institutions with a valid FGC bank license, here are the best digital banks in Brazil:
Nubank
Nubank is probably the most popular digital bank in Brazil and has almost become a staple for this segment. The institution started out with a charge-free credit card service and later incorporated a regular debit account, making Nubank blew up throughout Brazilian territory.
With Nubank's account services, you can make free transactions to other financial institutions (something that wasn't possible until the PIX system was made available for Brazilian citizens).
Although very popular and becoming more and more consolidated, Nubank is still under construction and development, officially acting solely as a payment institution and being protected by the FGC only if the user allows for their deposits to be hitched with the bank's fixed income investment plan (RDB).
Another point of interest that can be a problem if you're traveling to a different country and need to have cash available for any reason is the fact that Nubank charges for every money withdrawal you make on ATMs.
Most Nubank users praise the institution for its customer service, pointing out that the bank's app is pretty straightforward to use and that the company is quick to solve any issues or problems regarding the user's accounts and services.
AgiBank
AgiBank is an institution from Rio Grande do Sul that started as a payroll tax credit business; the reason why even though it has evolved into a digital bank, you can still find physical agencies of the bank throughout the country.
The bank's digital account has no maintenance fees but a few limitations like restrictions on the number of transactions you can make. The fact that AgiBank's credit card service isn't free of charge like most digital banks also is a point to consider while choosing your bank.
Banco Original
Unlike most of the other banks listed here, Banco Original charges a maintenance fee for your account. That fee includes unlimited withdrawals, transfers, and other transactions, which can be interesting for the users who make regular use of these services.
The institution offers both charge-free and paid credit card lines, each with its specific features. Both plans are attributed with a cashback system, and if you surpass wither the monthly expenditure or investments mark, Banco Original will grant you a free annuity.
C6 Bank
C6 Bank's major highlights compared to other digital financial institutions are their Global Account services, which allow you to open an international account and keep your balances in USD dollars. This is especially interesting for those who regularly shop our travel to the abroad since it helps you keep better control of your spendings.
Like most digital banks, C6 doesn't charge any maintenance or annual fees, neither on your checking account nor on your credit card plan, although the latter is submitted to a credit analysis). You can also make charge-free transactions such as withdrawals and transfers,
The C6 Bank institution also has an interesting Score Program, in which you trade in your scores to get exclusive products and plane tickets for way better prices (and sometimes even for free).
Santander
Santander is a traditional financial institution with physical establishments throughout the country but has joined the digital bank market to expand its services and reach newer audiences.
The bank has a few different service packages, giving you options to choose the one that fits you better. For example, in the Conta Confia category, you have charge-free transactions and some limited features, which are granted if you fit the category profile.
If you register as a PIX user, the bank also allows you to have an SX credit card, which is the institution's free of charge credit line.
BMG
BMG is one of the oldest banks in Brazil, having over 100 years of history in the business since its funding in Minas Gerais in 1906. The bank's digital account allows for charge-free transfers to any other institution, as well as unlimited withdrawals at the ATMs.
BMG also offers an annuity free Mastercard credit card plan, as well as a cashback service in its features.
Banco Next
Banco Next it's Bradesco's digital alternative to compete with other online institutions. It has similar features as the other banks, with the disadvantage of charging maintenance fees just like Banco Original.
Which International Banks Operate in Brazil?
Even though Brazil has been going through a rough time regarding its economy, several foreign banks have offices and branches that offer their banking services in Brazil.
While you may not be able to find physical agencies as easily as the regular ones (as most offices are located in São Paulo), it's still nice to know which international institutions operate in the country.
It's worth mentioning that even if some of the institutions do have offices in Brazil, few are intended for regular customer banking services, assisting mainly in meetings regarding investment options.
Based on ABBI's – Associação Brasileira de Bancos Internacionais (Brazilian Association for International Banks) selection of foreign banks operating in Brazil, here's a list of the major ones:
European Banks Operating in Brazil
Some European banks like HSBC (British) and Santander (Spanish) have been around in Brazil for a long while now, completely absorbed by and inserted in the Brazilian bank market. These two examples are pretty big in the country, having numerous offices throughout the Brazilian territory.
North American Banks Operating in Brazil
American banks have strong business and ties with Brazil, especially in regards to investments in the financial markets. Brazilian brands like beauty corporation Natura and airline company TAM are just a few examples of the businesses that interest the American stock market.
For that same reason, North American banks are the second largest group of international banking institutions in Brazil, being the easiest to find offices and branches around the country.
Asian Banks Operating in Brazil
Even though Brazil has a large oriental population, the number of Asian banks in the country is considerably lower, but you're still able to find the following financial institutions in the country:
African Banks Operating in Brazil
The smallest group of financial institutions in Brazil, here are the 2 African banks that operate in the country:
So, that was it for our post! I hope I was able to cover most (if not all of your questions on how to open a bank account in Brazil, there's a lot to catch up on, but the process is ultimately pretty easy, right?
While you're here, I think we'd might interest you with these:
Is it possible to travel to Brazil for free? – Can you get to Brazil without spending a single dime? Come find out right here!

Brazil's new BRL 200 bill: Everything We Know So Far – Brazil has a new banknote that's drawing a lot of attention from citizens. Read up and find out why!

Living in Rio: How much does it cost in USD? – If you're thinking about moving into the city of wonders, we got just the right info for you right here!
Cover Photo: Banco do Brasil bank office – Credit: WikiCommons | Eduardo P
Related Questions
Why is it so complicated to open a non-resident account in Brazil?
The Brazilian Central Bank's harsh regulations, which implements high costs and a lot of bureaucracy for the banks to open non-resident accounts. Even though the accounts work the same way as any other regular local account, the banks are obligated to maintain a strict check on the non-resident accounts, something that is both costly and toilsome.

Are Brazilian Banks Safe?
Yes, Brazilian banks are absolutely safe. Due to the fact that the Brazilian Central Banks separates high-risk market brokerage activities and secure customer deposits, some people even say that Brazilian banks are safer than the ones in the US since they are not allowed to wager your deposits as American banks do.
Are Bank Fees in Brazil Expensive?
Yes, most fees and rates charged by Brazilian banks to maintain your account are considered expensive and abusive by most Brazilian citizens. A reflection of this has been the country's gradual increase and interest in digital banking institutions.