Can you imagine traveling to somewhere you've never been before for free? While that could be the case if we're talking domestic flights (many airline companies have charge-free programs to fly citizens), that may not apply to international destinations.
It's not 100% possible to travel to Brazil for free, as getting the correct documentation to enter the country alone will already cost you. But it is viable getting to know the country on a much tighter budget than you'd expect.
We're going to give you a full list of all the possibilities you can resort to in order to make your trip to Brazil much more economical, so stick until the end of the post, and you could be sunbathing in Rio as soon as you think!
Getting Your VISA to Travel to Brazil
Before we get into what you could do to save money, let's get the expenses you won't be able to dodge clear and out of the way.
As we stated earlier, getting your VISA to enter Brazilian territory is an expense you can't really avoid (unless you're planning on sneaking in – note: not a recommended strategy). If you try to get in the country without one, they'll tell you to turn around and go home.
Each type of Visa has a different cost, so it's important that you pick the right one, as they're non-refundable.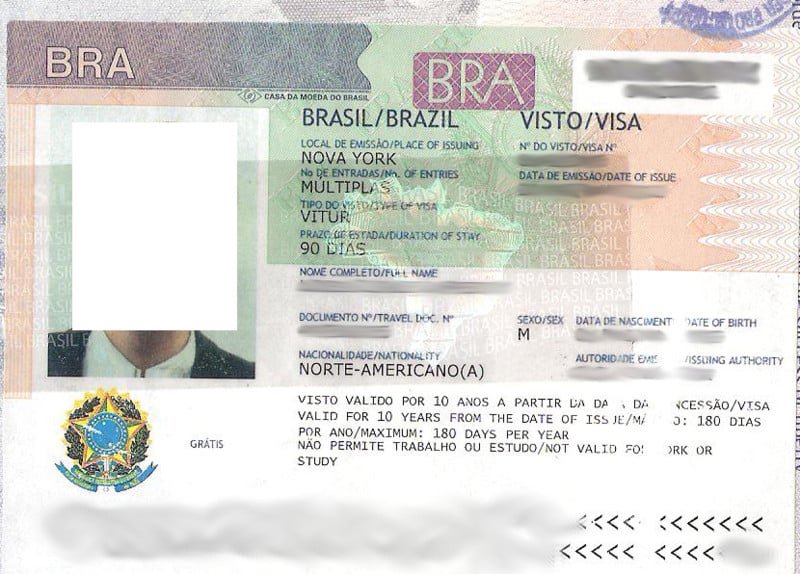 We summed up all the info you need to know about each Visa type while going through the requirements for Working in Brazil During The Summer, so make sure you check the specifics on each one of them.
If you're considering working in Brazil as a way of lowering your travel costs, that leads us straight into our first topic.
1. Working In Brazil as an Expenditure Restraint
Getting a job to work in the country is a great way to lower the costs of your trip to Brazil. Not only that, it could also lead you to meet a lot of people willing to help you to keep your costs down by sharing local knowledge on certain things, which is always a plus.
To work in the country, you'll need a Temporary Work Visa, and there are different types of visas depending on what kind of activity you'll be performing in Brazil.
But what exactly can you do in Brazil for work? Well, here are some ideas:
Joining in Community or Volunteer Work in Brazil
Accommodations can represent a big chunk of your travel budget, so if you're looking for a way to lower that expense, doing some compensation-free humanitarian work in return for lodging and/or food can be a great idea.
Many religious and social entities provide volunteer work in Brazil, and they usually provide a place for you to stay during your time here. If you manage to join them, you'll need to get a Volunteer Visa to exercise those activities, even if you have a Tourist or Work Visa for the country.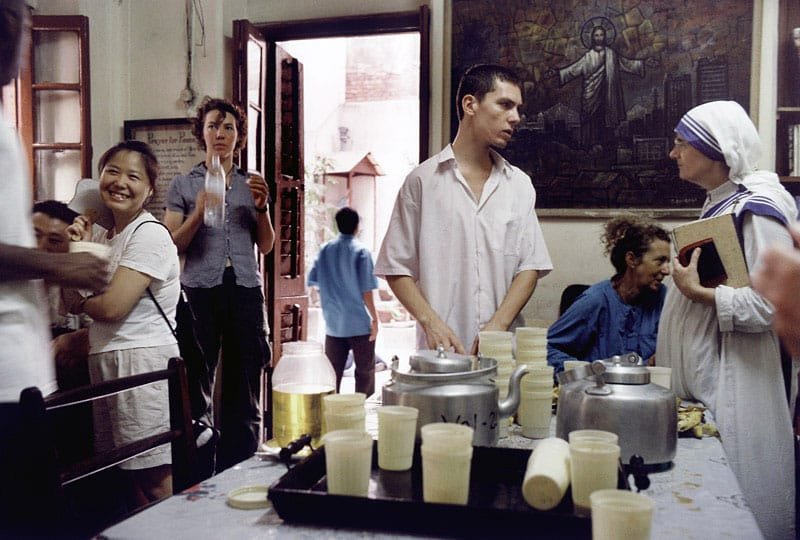 You can find more thorough information on how to get your Volunteering Visa here. If you're planning on exercising religious activities in your volunteer work, there's a special type of Visa you need to apply to, which you can access here.
Working For A Private Company or Establishment in Brazil
If you're aware of any Brazilian business or companies hiring foreigners to perform paid work in the country, you could cover your general expenses with that compensation. If you're economical, you could even compensate for your Visa expenses.
Besides doing any technical activities in your expertise area, you could also be looking for jobs in private Brazilian organizations, such as hotels, translation and teaching language companies (if you're fluent in Portuguese), and even clothing stores.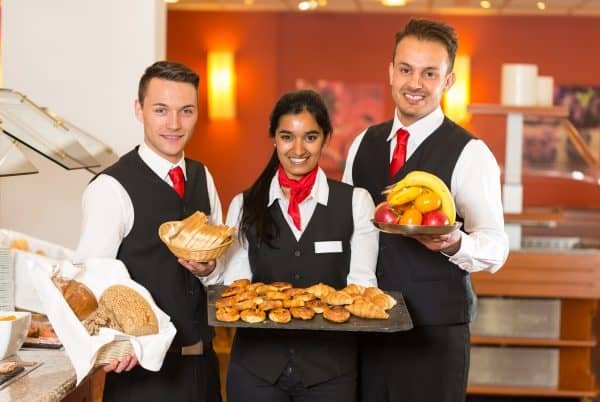 You could also negotiate to trade in work for food or lodging, which is something many people do to save money while on a trip. Hostels are famous for this kind of business, so if you're unable to find paid work, get in contact with hostel owners and try to make that settlement.
Working on a cruise that will dock in Brazilian territory for a while could also represent a big chance for you to travel without spending almost nothing. Most cruising companies provide for both lodging and food during your labor time, and you also won't have to worry about airfare.
If you're lucky to be hired by a cruising company, you could be looking at visiting different parts of the Brazilian territory in just one strike. A lot of cruises dock in touristic cities such as Rio de Janeiro and Bahia while they're here, allowing you to enjoy yourself in your after-work hours.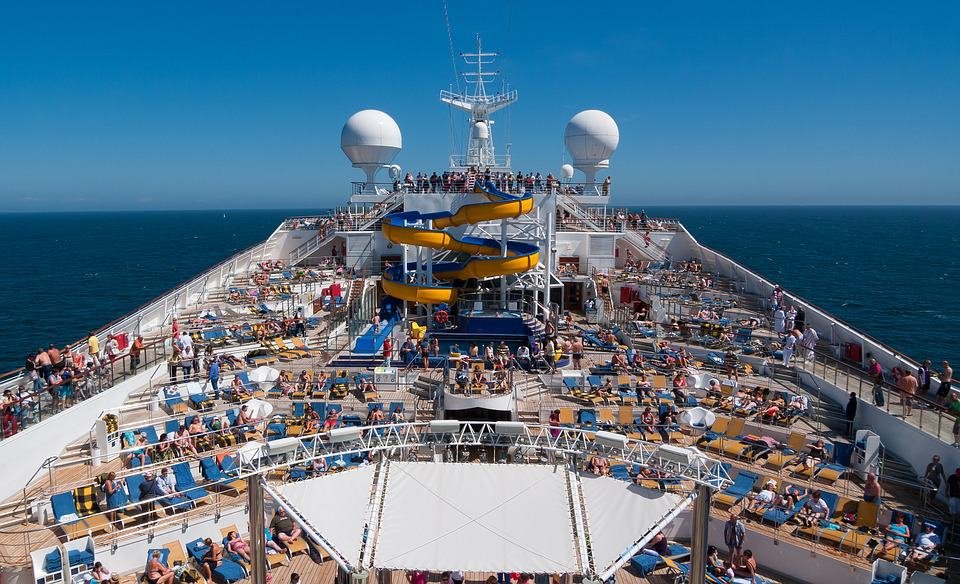 Getting Funded For a Project In Brazil
If you have a strong concept for a project that has to do with Brazil (or needs to be performed there for a reason), you can try to get funded by a scholarship program.
World Endeavors and World Nomads are just a few of the programs that offer scholarship opportunities in different countries, something that is definitely worth checking. You could also try fundraising platforms like Kickstarter or GlobalGiving to show your ideas to someone willing to fund you.
2. Using Your Frequent Flyer Miles for Better Deals on Plane Tickets
One of the major expenses in every international trip is definitely the plane tickets, as they could eat up almost 40% of your traveling budget. So one way of cutting some of that cost is by using your credit card company's advantages.
If you're signed up on any high mileage bonus program and make good use of your credit card, chances are you'll be able to lower your rating on airfare considerably.
So turn on fare alerts and notifications for the period you're planning on going and make use of those miles!
3. How To Lower Living Costs in Brazil?
One of the main reasons why Brazil is an expensive country to live in is the living costs. General services like restaurants and bars, and rentals are usually high, but since the BRL currency has plummeted in the past few years, chances are you'll be spending less than the average Brazilian citizen.
Still, we've listed a few tips on how to make your living costs fit on a tight budget while staying in Brazil:
Always prefer buying food from supermarkets and street markets rather than making meals in restaurants. Although you'll have the trouble of cooking, you could save A LOT by not eating out.

If cooking is not your thing, don't worry: you can find small bars that serve a full meal (usually rice, beans, potatoes, and a small piece of meat) for just under $6 almost anywhere.

If you have to deal with accommodations costs, choose well where you're going to stay. Living near the beach is great, but it sure has its (high) price.

Uber rides are not that much expensive in Brazil, but if you're good at getting around and can make use of good public transportation, why not saving a little bit more?
So, basically, although its not possible to travel to Brazil 100% cost-free, there are many ways you can make that trip on a budget! Just follow our tips, plan carefully and you're good to go!
While you're here, we thought we'd might interest you with these:
What is PIX: Brazil's New Instant Payment System – Brazil has a new automatic paying system; do you know how it works? Step right in, and we'll give you a quick rundown on everything you need to know!

Flushing Toilet Paper in Brazil: Why Is This A Taboo? – Is it OK to flush down toilet paper in Brazil? Come find out!

Moving To Brazil With My Pet: How To Take Them – Planning on living in Brazil and can't leave your best friend behind? We wouldn't dare that to happen! Here's the 101 on how to take them properly!
Cover image credit: ujasnpandya