Working outside your home country during summer can be a life-changing experience, and if you decide to do it in Brazil, some rules apply.
From living the everyday life like locals to learning a new culture and meeting new people, work exchange trips have a lot to offer. Still, good planning is necessary before venturing into Brazilian lands.
There are documents you need to register, different Visa types to apply, Working Holiday Programs opportunities, and the job hunt itself, so there are a few things you need to check to make your final plans in Brazil.
Bear in mind that the rules explained below are accurate at the time of the writing, so make sure you always check with the Brazilian consulate in your jurisdiction if you fulfill all the requirements.
 We're going to be covering every one of those topics throughout this article and more, giving you as much detail as possible you need to know to have the best experience while working in Brazil, so let's do this!
How Much Does It Cost to Apply for a Work Visa in Brazil?
Brazilian visas have different fees depending on where you are originally located.
If you're from the US, the fee amount must be paid with U.S. Postal Service Money Order (USPS Money Order) ONLY. For non-USA citizens, please check with the Brazilian Consulate in your country how the fee must be paid.
Also, bear in mind that Visa fees are non-refundable, and you will not be reimbursed if you should make mistakes while filling out the form or in case your Visa is not granted.
You can check a list of all Visa fees here.
What Types of Work Visas Are There In Brazil And What Documents Do I Need?
If you want to work in Brazil legally, you can apply for different visa types, mainly Temporary and Permanent Work Visas.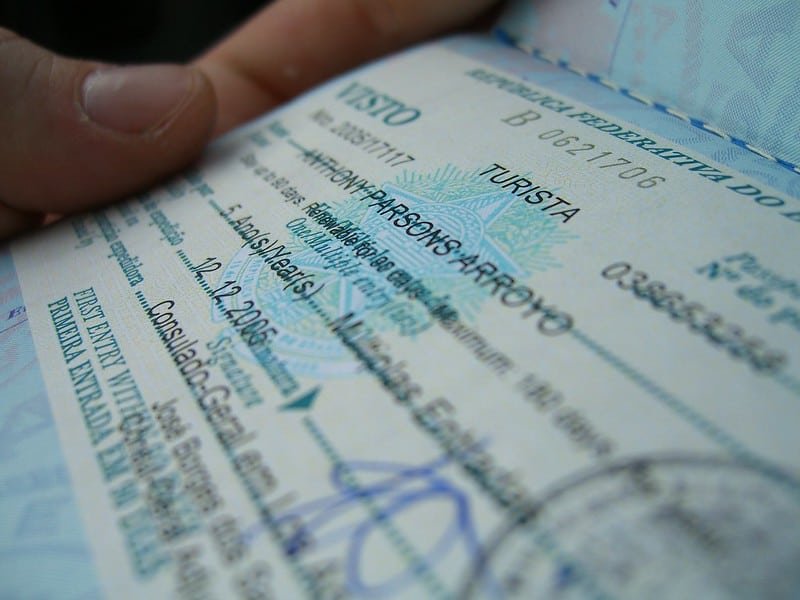 The one you qualify for depends on which activity you'll be exercising in Brazil, as different jobs and work qualifications demand a specific type of Visa.
We'll be going through each of the Work Visa types and list the documentation you need to apply. Visas non-related to work purposes will be shown in our next topic!
Temporary Work Visa – VITEM V
Temporary Work Visas are granted to foreigners who are looking to be hired by Brazilian companies. It is valid for 2 years and may be extended to the applicant's family members.
You can also extend the period of your staying for two more years by making this request to Brazil's Federal Police 30 days before your original returning date.
How to Apply?
First, the institution hiring the applicant must file a petition for temporary residency at the Ministry of Justice in Brazil.
After the request is accepted, the Ministry will issue the Temporary Work Visa, which must be withdrawn in the Brazilian Consulate of the applicant's home country.
Required Documentation
Signed and valid passport
Visa Application Form filled and signed
Recent photo
FBI Criminal background check (for USA citizens – check the equivalent document in your country)
Birth Certificate
To get more information on which work categories are eligible for this type of Visa and the specifics for each document you'll need to provide, please click here.
Permanent Work Visa – VIPER
Permanent Work Visas are granted to foreigners in particular conditions. Although the Visa has indefinite validity while the applicant is in Brazilian territory, the document can be automatically voided if the applicant stays out of Brazil for over 2 consecutive years.
At least one of the following conditions are mandatory for the Permanent Visa request to be made:
family reunion with a Brazilian citizen or a holder of a Brazilian Permanent Visa
retirement residence transfer
working as a manager or director of a religious/social assistance organization
having a personal investment in Brazil
being transferred to a Brazilian branch of the company the applicant works for
having a job offer in research, scientific or academic organizations
Please check the specifics for each condition listed above here.
How to Apply?
If you fit in the requirements listed above, you must fill in the Visa Application Form online and submit it to the Brazilian Consulate General in your home country.
After filling out the form and gathering all required documentation, the application may be submitted to the Consulate General in person or using a travel or Visa service agency.
Required Documentation
To know more about the specifics for each document you need to provide, please click here.
Brazil Working Visa Program – VITEM VI
The Working Visa Program is a reciprocal agreement between different countries to encourage travel and cultural exchange between the citizens.
It allows a person from outside Brazil to have a full-time job in the country for a year while still completing a certain amount of studying hours as a secondary intention.
In Brazil, the Brazil Working Visa Program is open to France and New Zealand citizens only, as there's an agreement with these countries and the Brazilian government.
How to Apply:
If you fit in the requirements listed above, you must fill in in Visa Application Form online and submit it to the French/Neo Zealand Consulate General.
After you submit the form, you'll receive a Form Delivery Receipt. You'll need to attach the necessary documentation (see more on the next topic) and forward it to the Brazilian Consulate in your home country.
Required Documentation
Signed and valid French/Neo Zealand passport
Visa Application Form filled and signed
Photocopy of a round­trip ticket or a booked itinerary
Original police clearance certificate
Copy of Birth Certificate
Proof of financial ability to support your stay in Brazil
Proof of medical and comprehensive hospitalization insurance
Self-­addressed stamped envelope for the return of the passport
Visa Fee (check more on fees up ahead)
To know more about the specifics for each document you need to provide, please click here.
Other Ways of Working in Brazil
There are other types of Visas that apply to different work categories, like volunteering or internships for example. We're gonna go through the main categories here, but you can also take a look at the full list at the Consulate-General of Brazil's website.
Research, Teaching or Academic Extension Visa – VITEM I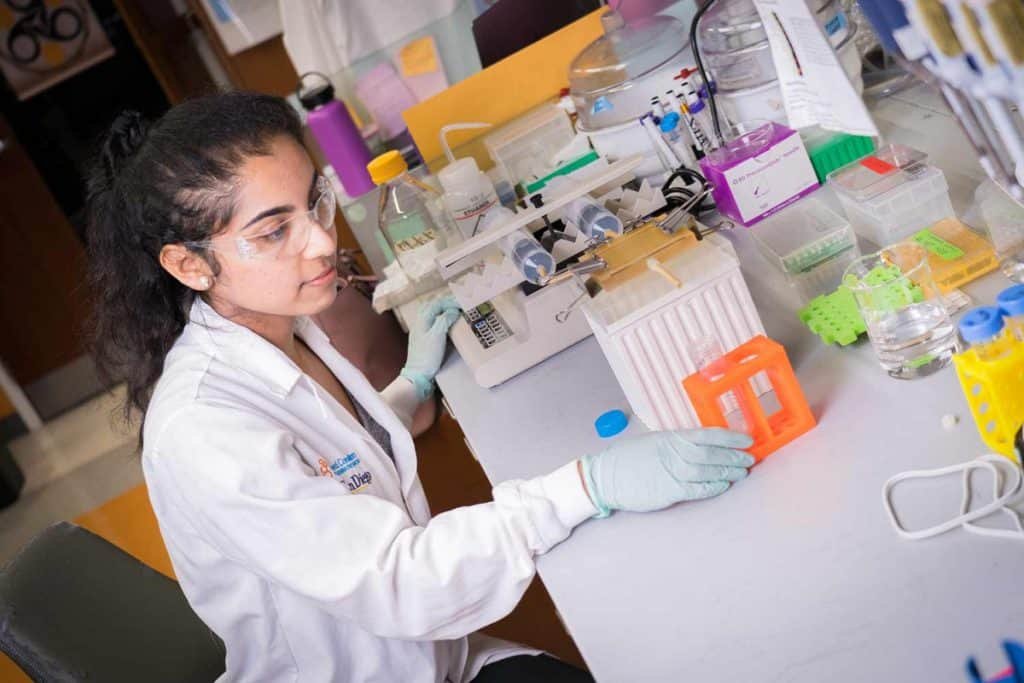 This visa is directed to scientists, professors, and researchers with or without employment contracts with a Brazilian institution aiming to conduct research, participate in academic extension or teach in Brazil for a set period of time.
You can check all the documents specifics and the requirements to apply for it here.
Volunteer Work Visa – VITEM VIII
Foreigners looking to do community work for non-profit or non-governmental organizations or rendering service to a religious institution in Brazil also have a specific Visa they can apply for.
You can check all the documents specifics and requirements to apply for it here.
Study/Intership Visa – VITEM IV

This Visa is dedicated to students looking to attend school, looking for a supervised academic education in a working environment, study exchange programs, or various types of learning courses in Brazil.
You can check all the documents specifics and requirements to apply for it here.
Which Documents Are Required to Get a Job In Brazil?
Now that we've gone through the documents needed to apply for a Visa, we'll go over the ones necessary to get an actual job while in Brazil. There are four main documents you'll need:
The NRE (or Registro Nacional de Estrangeiros) is given to foreign citizens who have Temporary or Permanent Visas under asylum or refugee conditions.
In any of these cases, you need to register with the Brazilian Federal Police within 30 days from arriving in Brazil, which will then issue this document. You can find the form you'll need here.
CPF (Cadastro de Pessoas Físicas)
This Brazilian document is your enrollment with the Brazilian IRS, making it possible for you to pay taxes, open a bank account, and make financial investments. It is similar to the Social Security Number in the USA, for example. Click here for the form.
Brazilian Work Booklet (CTPS)
This is the document the Brazilian government uses to register the citizen's jobs. In order to obtain one, you must physically go to the nearest Superintendência Regional do Trabalho e Emprego (SRTE) Office with the two previous documents (NRE and CPF) in hand.
You can dial 158 in any Brazilian land phone line to access the call center to find out more about the location of the Office stations.
This will only be required if your work requires driving abilities, such as a delivery driver, for example. You'll need to apply for a Brazilian Driver's Licence issued by DETRAN.
You need to physically go to the nearest DETRAN station from your Brazilian address in order to know more about the procedures of acquiring a CNH.
What Kinds of Jobs are available to foreigners and How to Look For Them
Getting a job in Brazil is not an easy task. Even qualified locals struggle to find a good job opening, but as a foreigner, you might as well take advantage of knowing a different language to help you with your search.
Many Brazilians speak medium to poor English, and few have any proficiency in other languages other than Brazilian Portuguese.
According to the Federal Constitution law 13.445 from 2017, foreigners and immigrants should have equal opportunities, having equal access to public services, employment, housing, banking services, and social security as any local Brazilian citizen.
Besides that, Brazilian Labor Laws (CLT) (Chapter 2, Section I) states that Brazilian companies can hire foreigners up to 1/3 of its workforce.
This shouldn't be an issue as there are still very few non-Brazilian citizens working in the country, but it is always good to be in the know.
However, not speaking Portuguese might also be a problem, since your co-workers will have a hard time communicating with you. If possible, start learning Portuguese as soon as possible!
 Here are a few more general tips on what kinds of jobs you may have more chances of getting if you're not looking for anything in specific:
Language Teacher
Nothing better than learning from who knows best, right? Having a different mother tongue can give you an advantage in fishing for a job as a teacher at a language school if you relate to this line of work.
Based on this piece regarding the top 5 most searched languages by Brazilians (based on the opportunities the language could bring to them), if you are an English, Spanish, French, German, or Chinese native speaker, chances are you'll be able to stand out and score a better position.
You can also job hunt as a private teacher in big companies (like L'oreal as an example). Many corporate employees rather have classes at work, sometimes you can even find a small group in the company to teach your classes.
Translator
If you don't have the knack for teaching but still want to put your mother language to fair use, you may consider looking for a job as a translator, as there's a big market for this in Brazil.
There are translating companies in the country that use both in-office and freelance labor, so definitely look out for those, as they could route your resumé to other companies who may require a translator on their team.
Hotel Staff
Hotel management is always looking for fluent speakers of different languages, especially the high-end hotels that are notorious for having international guests.
Since these hotels usually have very high standards regarding employee training, you could have the upper hand if you have good people skills or hospitality background, on top of your language proficiency.
Even though most luxury hotels will be located in the main cities of Rio de Janeiro and São Paulo, you might actually have a better shot at getting a hospitality job in smaller capitals, as the competition for the job might be smaller.
Hostel Staff
Aside from the job opportunities you could have at a hotel, some Hostels have a Work Exchange program, in which you work for the selected hostels for an agreed amount of hours per day in exchange for accommodations and sometimes even food.
This could be a great way to work part-time at a different job if you're interested in having other work experiences.
Clothing Stores           
Luxury brands in Brazil are always looking for bilingual or trilingual employees, adding to a more friendly user experience. Depending on your experience or work background, you could find positions both in retail shops or in their management offices.
Jobs In Brazil If You Don't Speak Portuguese
If you do not yet speak Portuguese, working in Brazil as kitchen porter, office cleaner, delivery driver, gardener, or maid might be good options.
The contact with customers is minimal, therefore the language won't be too much of a problem, however, expect to have very low pay on these roles, so do make an effort to learn the language so you can move on the career ladder faster!
Hope this piece was helpful to you if you're looking to find work opportunities in Brazil!
We think these other articles might also interest you:
Related Questions
Can I Buy My Own Place in Brazil?
Yes, you can. If you have a Visa and the basic documentation, you can buy property in Brazil. There's also the possibility of buying a place in Brazil as an investment and base your Permanent Visa request on this grounds, which could facilitate its approval.
Cover Image: Modern buildings along the Pinheiro river in São Paulo – Dreamstime | Dabldy