While many beaches in Brazil are famous for being stunningly beautiful, there's some discussion about these beaches' safety, not only in regards to local crime activity (if there is any) but also on the subject of sharks, tides, and other things that could ruin the fun if you're unaware of them.
From charming beaches in the northeast region of Brazil (like the ones in Morro de São Paulo and Recife) to the paradisiac vibes of Paripuera in Maceió, Brazil is filled with beaches that are guaranteed to make your trip entertaining, safe, and more family-friendly.
If you're making Brazil vacation plans for the family and want to enjoy a pleasant time under the sun, worrying little to nothing about your safety and possible sea hazards, make sure you read till the end of this post.
Before we go into detail into each of them, we have added a handy map so that you can see if any of the beaches mentioned in this article are close to you. Feel free to click on the Tripster Panda Icons to see where each beach is located:
We'll be taking a look at the top safest beaches in Brazil and give out some pointers on what to do and where to go in each of them, so let's get started!
And before we get to that, take a look at this video from our Youtube channel, where we talk about beach etiquette in Brazil:
1. Porto de Galinhas – Pernambuco (PE)
Having snatched the pole position in 2020's edition of Ranking Connected Smart Cities (a rank of the Brazilian counties with most development potential), the county of Ipojuca (home of the Porto de Galinhas beaches) has been appointed as the safest place in all Brazilian territory.
This means not only this spot in Pernambuco is a gorgeous sight, but also a protected environment with calm crystal waters and a lot of safety for you to enjoy the sun with not a single worry on your mind.
What to Do?
raft ride to the natural pools
buggy ride throughout the coast
take the Recife and Olinda city tours
visit the Santo Aleixo island
visit the Maragoji Galley
Porto de Galinhas at a glance:

Crime rate: low
Sharks: no reports
Waves: low
Perfect to go with: family, friends
2. Praia do Espelho – Bahia (BA)
Near two other famous locations in Bahia (namely Trancoso and Arraial d'Ajuda), this beach is perfect for some peace and quiet, especially during the low tide.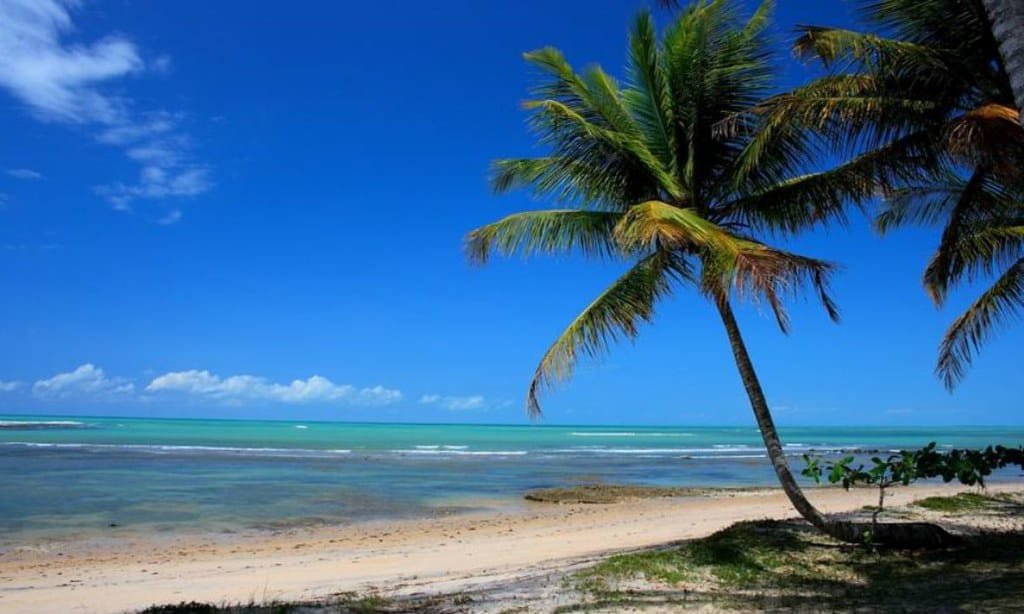 When the water is down, natural pools are formed in the area, and a mirror effect is designed from it, reflecting the beautiful view on the ocean waves. This location is especially remarkable during the full moon when the water becomes bright silver at night.
What to Do?
eat in restaurants with paradisiac views
take the speedboat ride to Caraíva
visit the Imbiriba village (indigenous village)
visit the Quadrado district
go sightseeing on the Outeiro das Brisas observatory
Praia do Espelho at a glance:

Crime rate: low
Sharks: no reports
Waves: mild
Perfect to go with: friends, partner
3. Praia das Fontes – Beberibe (CE)
Soft sands, incredible landscapes, and a vast diversity of freshwater springs by the sea are the main features of this beautiful beach located in the west of Ceará, one of the safest within the state's area.
An option able to please both adventurer lovers and folks just looking to unwind, Praia das Fontes has an abundant touristic infrastructure, giving you ample opportunities to explore, eat well and take beautiful pictures in this delectable location.
What to Do?
visit the Natural Cliffs Monument
visit the freshwater springs
go sightseeing in Mãe d'Água's cave
go buggy riding around the beach
visit the Uruaú Lagoon
Praia das Fontes at a glance:

Crime rate: low
Sharks: no reports
Waves: mild/medium
Perfect to go with: friends, partner, family
4. The Beaches in Camocim (CE)
If you're looking for some REAL quiet time at the beach with little to no people around, Ceará also houses a few of the last deserted beaches in the state, so this location may be right up your alley.
Although a bit of a hassle to get to (you can only get there by buggy rides or on a 4×4), beaches like Praia do Maceió and Talajuba are not only drop-dead gorgeous but clean, safe, and a lot of fun.
What to Do:
buggy rides to all the close-by beaches
kitesurf on Praia Tatajuba
bathe in the peaceful waters of Barra dos Remédios
eat fresh seafood by the beaches
The beaches at Camocim at a glance:

Crime rate: low
Sharks: no reports
Waves: low
Perfect to go with: family, friends
5. Praia do Riacho Doce – Itaúnas (ES)
Being a strong contender for 2018's most beautiful deserted beaches in Brazil, Praia do Riacho Doce is another beach that you can enjoy and not worry about a thing other than relaxing and have fun.
Serving as a divisor in between Brazilian states Espírito Santo and Bahia, Praia do Riacho Doce is a wild beach with easy water and a rich ecosystem filled with corals, otters, armadillos, and even endangered turtle species, amongst the fauna variety.
What to Do?
go wind surfing
eat and drink at Espaço Malibu
try the local delicacies at Casa da Farinha
visit the nearby beaches like Ipioca, Jacarecica, Guaxuma and Garça Torta
Praia do Riacho Doce at a glance:

Crime rate: low
Sharks: no reports
Waves: low/mild
Perfect to go with: friends, partner
6. Praia de Paripueira – Paripueira (AL)
Known by the locals for its paradisiac panorama and natural pools, the Paripueira beach is not only beautiful, but very safe and well-guarded, as it is a manatee preservation area, so expect the site to be protected.
Another great feature of the location is the vast coral barriers, considered the 2nd largest in the world, losing only for the Great Barrier Reef in Australia.
These coral formations are responsible for the area's 25 natural pools, so you'll have many options to consider while choosing in which emerald-green crystal water pool you'll be diving in next!
What to Do?
visit the natural pools
go windsurfing or kayak riding
visit the Manatee Preservation County Park
shop for souvenirs at the local stores
go stand up paddling in the beaches smooth waves
Praia da Paripueira at a glance:

Crime rate: low
Sharks: no reports
Waves: low
Perfect to go with: family, friends, partner
7. Praia da Riviera de São Lourenço – São Paulo (SP)
Located in the sophisticated and famous neighborhood Riviera de São Lourenço, this 2,8 miles long beach attracts many tourists looking for a safe and tranquil environment to spend their vacation.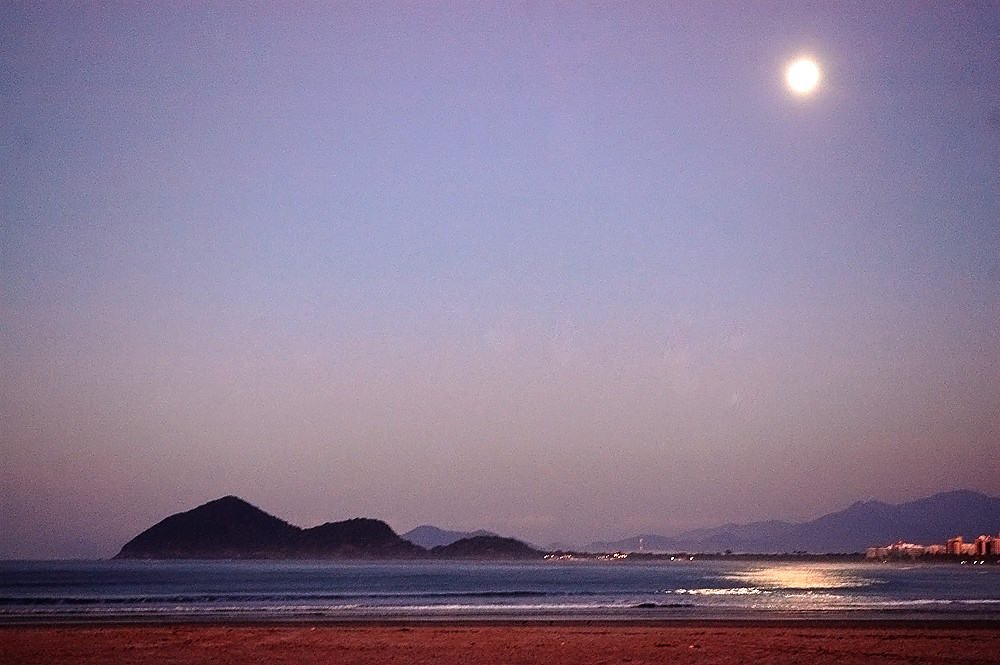 You have white clean sands, crystal clear water as far as the eye can see, and as we say it in Brazil, "muita sombra e água fresca," which loosely translates to a chill time "under the shades enjoying the freshwater." I mean, what more do you want?
What to Do?
play golf at the Riviera Golf Club
go horseback riding at the Equestrian Society
visit the Restinga Bertioga National Park
enjoy the local clubs and nightlife
go on a boat tour across the Itapanhaú river
Praia da Riviera de São Lourenço at a glance:

Crime rate: very low
Sharks: no reports
Waves: medium/mild
Perfect to go with: partner, friends
8. Morro de São Paulo – Bahia (BA)
With scenery that looks like it jumped out of a movie, the Morro de São Paulo beach is one of those places that combine excellent infrastructure, a safe environment, and charming beaches with calm waves and clear water.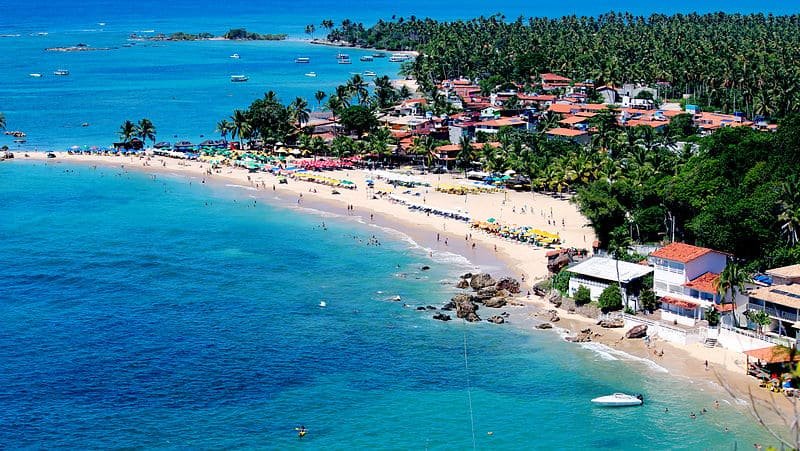 Although the path to get there can be an adventure by itself (the beach is located on an island called Tinharé, being accessible only by boat), the Caribbean-esque site is a sure hit if you want to enjoy yourself and relax.
What to Do?
visit all the beaches along the island's coast
go zip lining and enjoy the sight at the lighthouse
visit the Tapirandú Fortress
watch the sunset and have a few drinks at Toca do Morcego
enjoy the local natural pools
Morro de São Paulo at a glance:

Crime rate: low
Sharks: no reports
Waves: mild
Perfect to go with: partner, friends, family
9. Guarda do Embaú – Santa Catarina (SC)
Aside from the gorgeous landscape, this beach has been officially recognized by the Save The Waves Coalition as the best place for surfing in Brazil and ninth worldwide.
And if you're not into surfing, don't worry. The beach is pretty mellow near the sands (almost no waves), with surfers having to go further into the open sea to enjoy the big waves.
There's not much of a nightlife in Guarda do Embaú, which is the reason why most visitors like to wake up early to get a good spot by the beach.
What to Do?
Visit the Utopia valley
Go trekking along the nearby beaches
Visit the Prainha and Maço beaches
Guarda do Embaú at a glance:

Crime rate: low
Sharks: no reports
Waves: low (near the shores)
Perfect to go with: family, friends
10. Jericoacoara – Ceará (CE)
The final entry in our list and the third by the state of Ceará is the Jericoacoara beach, a well-known site by Brazilian locals. This small village houses a paradisiac beach that is safe and protected so you can enjoy the sights and unwind.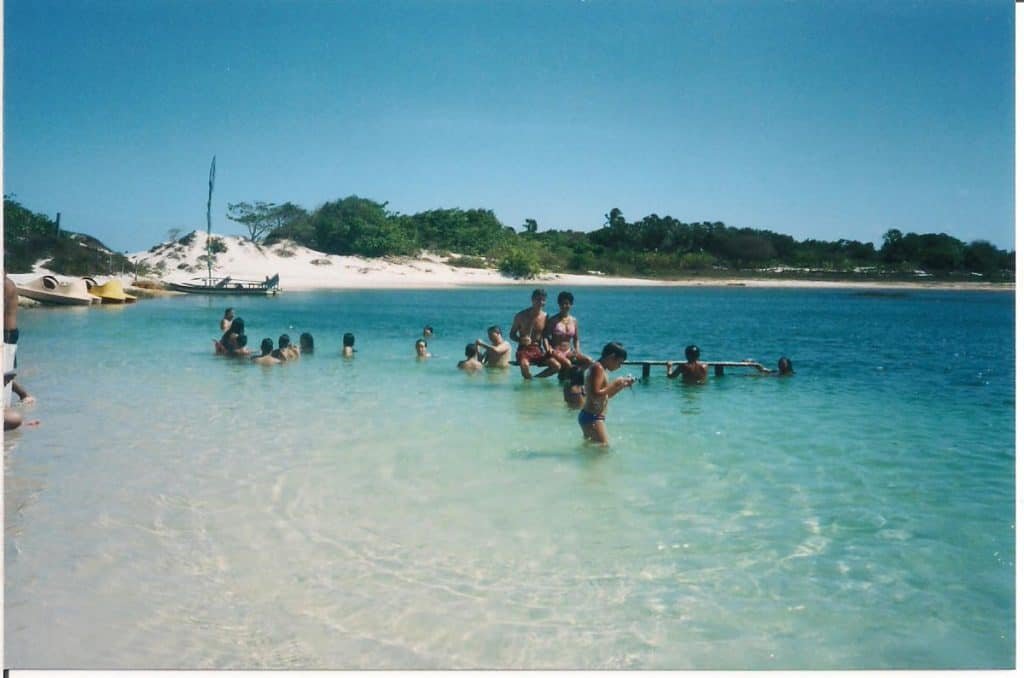 The most famous touristic attractions can all be visited within three days, so you'll be able to get a good glimpse of most of the place in a short amount of time.
What to Do?
slide into the natural pools on the toboggan
watch the famous Jericoacoara sunset
party at Café Jeri
eat shrimps with pineapple sauce, a local delicacy
take the boat tour
Jericoacoara at a glance:

Crime rate: low
Sharks: no reports
Waves: low
Perfect to go with: family, friends
That's the end of our list! I hope we could give plenty of options for you to plan a safe vacation in Brazil! Also, check some of our other posts for your Brazil vacation planning:
Related Questions
What are the most dangerous beaches in Brazil?
In terms of security, beaches like Copacabana in Rio de Janeiro and Praia Grande in São Paulo are known for having episodes of criminal activity, so stay alert if you're heading to any of those places.
Regarding strong tides, shark attacks, and other sea hazards, Praia da Boa Viagem in Pernambuco, Enseada da Ceieira in Fernando de Noronha, and Praia dos Artistas in Natal are a few examples of beaches where there have been fatal episodes.
Cover image: Porto de Galinhas is not only stunning but also one of Brazil's safest beaches – Credit: Flickr | Christian Knepper