Going to Rio de Janeiro and spending all day at the beautiful beaches just having a good time and drinking caipirinhas is in many tourists' lists of things to do when they get to Brazil.
And although it is indeed amazing soaking up the sun and swimming in carioca waters (you can check what carioca means here on this other post), it's nice to know a few things about the beaches in Rio to keep your trip safe and pleasant.
You can go swimming safe and sound at the beaches in Rio de Janeiro as long as you're aware of crucial information like tides, currents, shark attacks, as well as which of them are appropriate for swimming in terms of pollution.
Being born and raised in the city, I've spent many of my summers going to many of these beaches, so I'll be throwing in some local tips and information from my experience to make your stay more enjoyable and protected!
You can also check this video from our Youtube channel, about beach etiquette in Brazil:
Perouse through the map below to see pictures of the beaches mentioned in this article and where they are located:
Sea Hazards – Tides & Strong Currents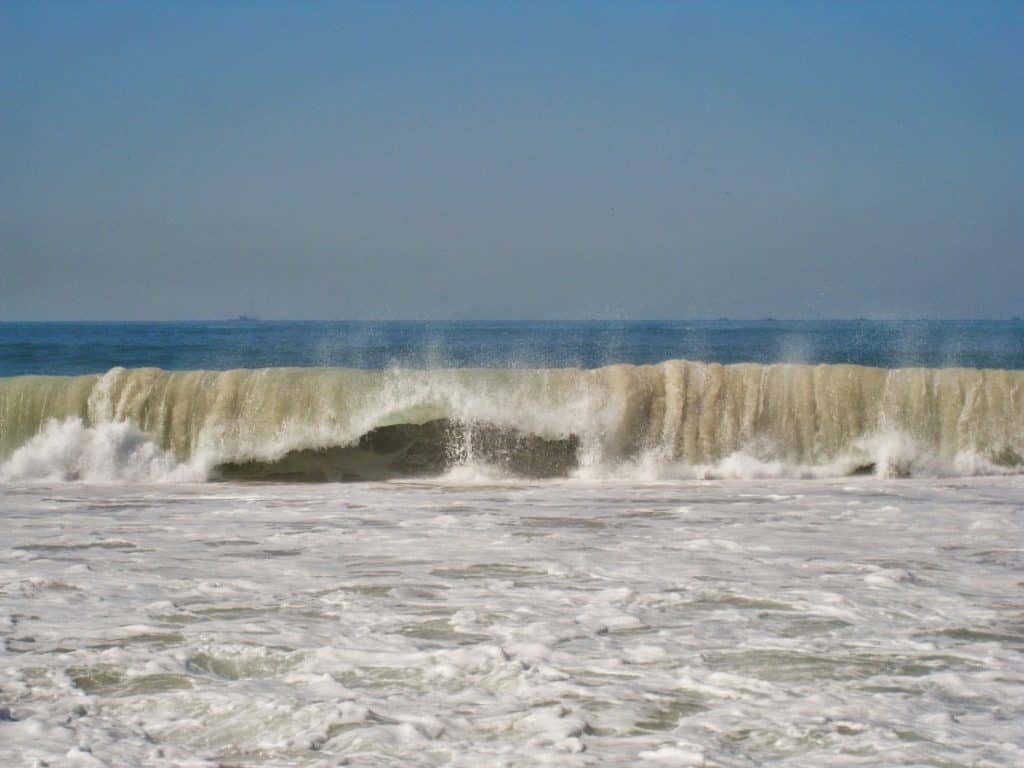 In terms of water hazards like Strong tides, Rio de Janeiro beaches are mostly calm, although there are days when the back sweep makes the waves crash hard near the shores, making it dangerous to venture inside the water.
The lifeguards always put up red flags along the shores, advising swimmers not to go deep into the water whenever this happens.
Every once in a while, some people need to be rescued inside the ocean due to these occasional strong currents, so it's important to respect the sea and the threat warnings.
The intensity of the ocean varies according to the season of the year. The sea can become very agitated in the wintertime due to the passage of cold fronts stirring the waves and spoiling your chances of swimming peacefully at the beaches.
And yes, even during winter it is possible to go to the beach in Rio, depending on the day! Remember, winter in Brazil is the opposite of the Northern Hemisphere, going from June to August.
On the other hand, if the weather is stable and there are no back sweeps, it is possible to see these beaches with crystal clear soothing waters, which often happens during summer.
Which beaches are safer?
The beaches in the south zone of Rio (Copacabana, Ipanema, and Leblon), although occasionally having episodes of strong currents and high tides, are usually ok for most people to bathe and swim. However, keep an eye on the kids, so they don't get lost.
Aside from general safety tips for the city, we have listed a few tips on how to be safe at the beaches in Rio de Janeiro in the following video, so take a look if that interests you!
To ensure your own safety at sea, it's always a good idea to ask the lifeguards about the water conditions, as the sea can be very tricky if you don't know it well enough.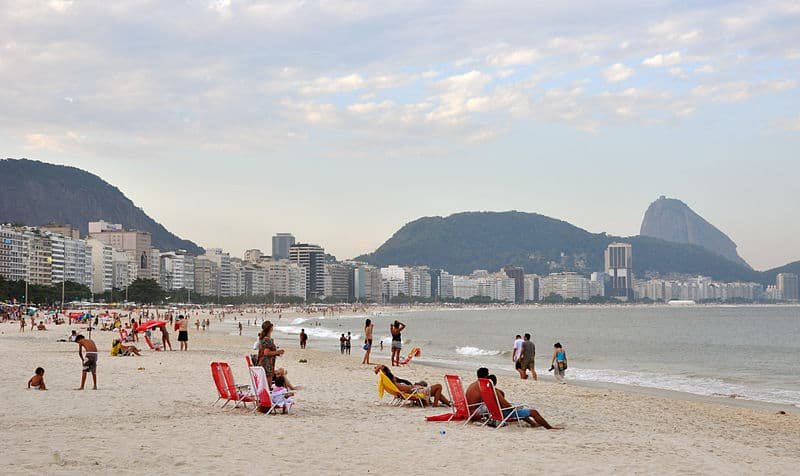 Overall, you'll find easy and small waves from the São Conrado beach up until a portion of Barra's coastline called Barraca do Pepê.
From this point up until Recreio dos Bandeirantes, Barra's beaches are bathed by the open sea, which means the waters are more agitated, and the currents can easily pull you further in the deep.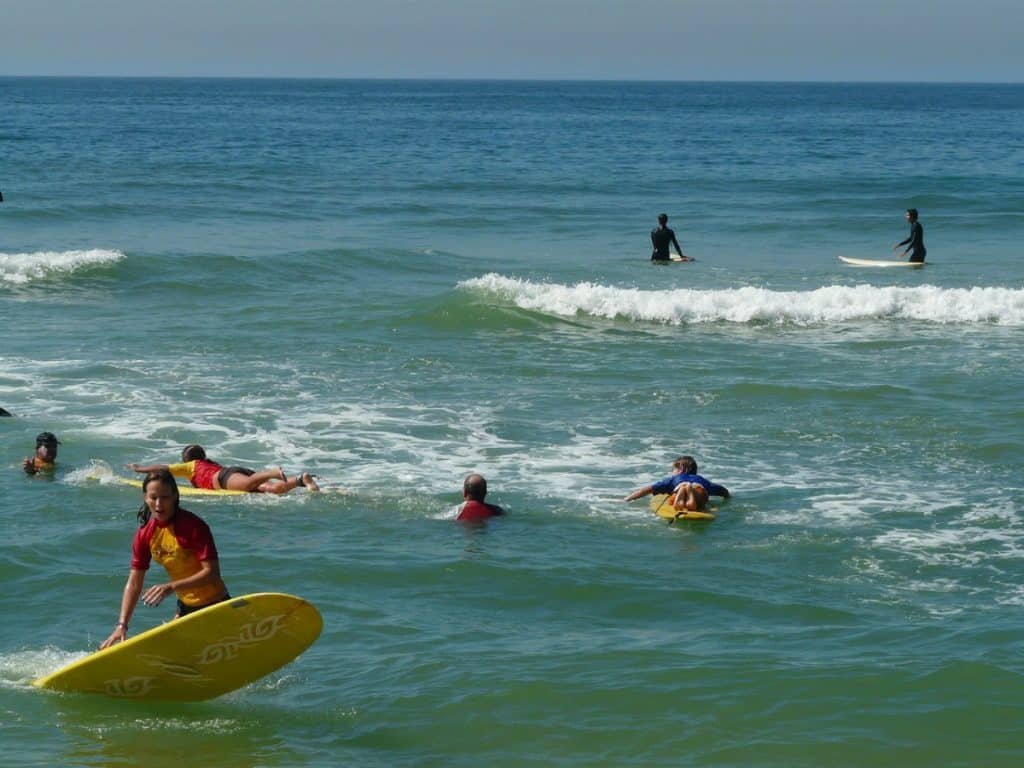 Here's a small list of the most relaxing beaches in Rio de Janeiro:
Grumari Beach – Barra da Tijuca
Joatinga Beach – Joá
Reserva Beach – Barra da Tijuca
Prainha – Recreio dos Bandeirantes
Macumba Beach – Recreio dos Bandeirantes
Water Pollution
In general guidelines, the further west on the coast you go, the less polluted water you'll find. Although many locals like to swim in beaches like Flamengo, Botafogo, Urca, and even at the Guanabara Bay, these are places largely known for having improper water for swimming.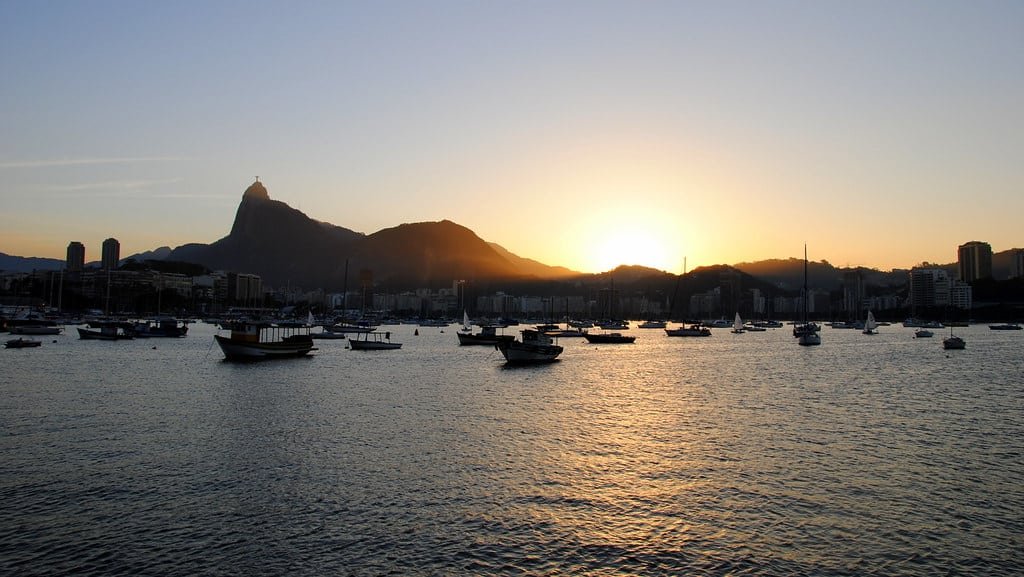 Although the waters are indeed very calm and easy and there's no real prohibition of swimming in them, people do it at their own risk, and while many of them don't actually get sick, I wouldn't advise you to try it!
The Rodrigo de Freitas Lagoon, although being a staple in Rio's most famous scenery, is also improper for swimming. Although having very inviting waters, stick to taking a paddleboat ride, and you should be fine!
So if you start going up the coast from Copacabana, the waters get clearer and less polluted. Beaches like Ipanema and Leblon are generally very clean, except for the litter people sometimes leave behind in the sands, which unfortunately happens.
Similarly, getting past Leblon and heading up to Barra da Tijuca while passing through beaches like Joá and São Conrado, the water is also more proper for swimming.
Only a small portion of Barra da Tijuca (where the Marapendi Lagoon meets the sea) is not advisable for swimming, as there's some sewage in the water.
The most western part of the coast (Prainha, Grumari, Praia da Macumba) is notorious by locals for the clear water. In my opinion, although a bit far away, it's definitely worth going to these beaches, as they are also less crowded.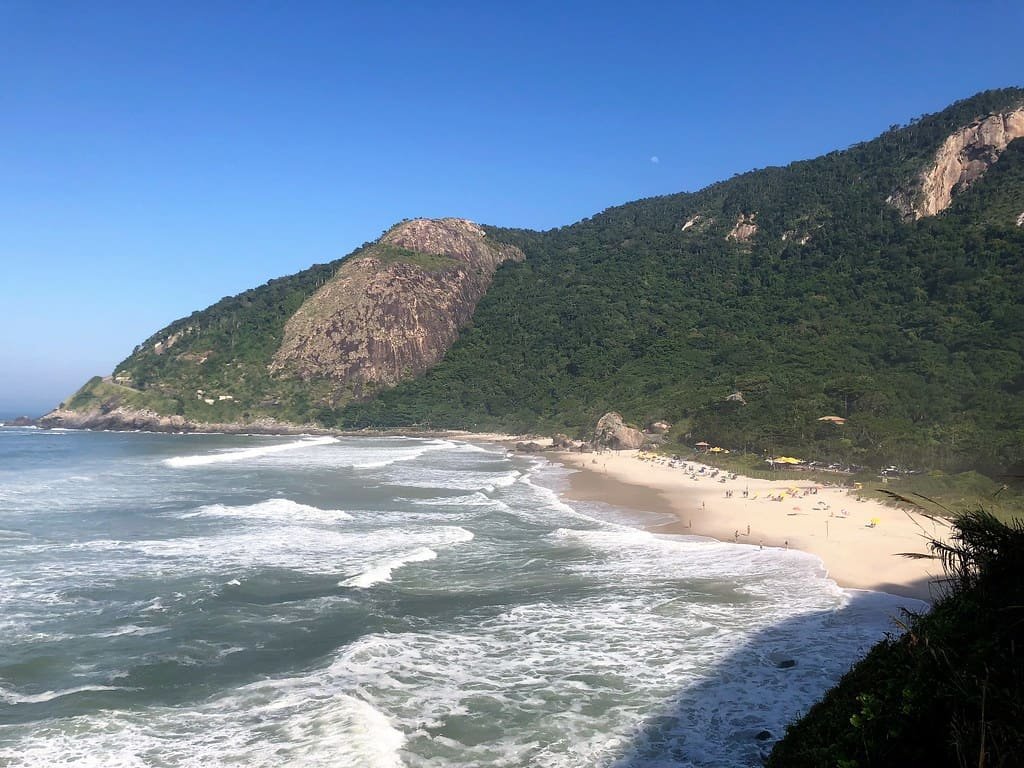 That being said, occasionally, when there are episodes like an overflow of rainwater galleries and drainage ducts on the beaches, some of them may become improper for swimming.
But on these rare occasions, the media is quick to advise the citizens, as the usually hot weather throughout the year draws many people to the shores every weekend.
According to the Environment State Institute (INEA), 2019's top clean Rio de Janeiro beaches, these are the 5 less polluted beaches in the city:
Prainha (Recreio dos Bandeirantes)
Grumari (Recreio dos Bandeirantes)
Arpoador
Leme
Leblon
Shark Attacks
For the most part, the beaches in Rio are not known for having shark attacks, although there are occasional reports of a few being spotted from time to time.
Experts say these sharks offer no real harm to humans, as they get near the shores to feed on small fishes, but it's most definitely scary to bump into one out of the blue!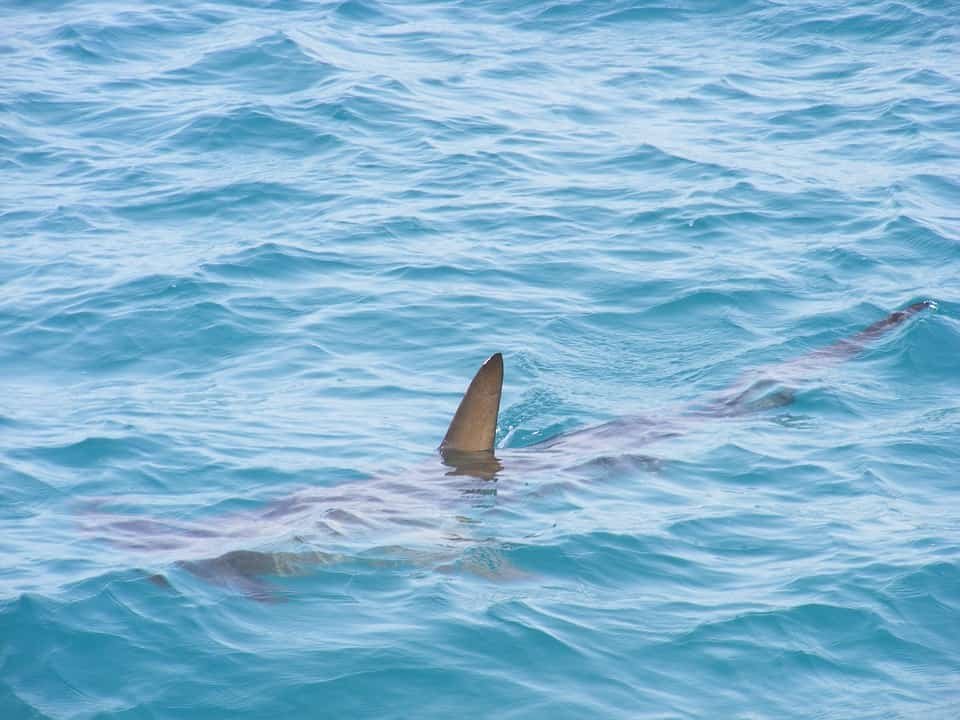 Brazilian surfer and world Champion ítalo Ferreira had a close encounter with a small shark at the Reserva beach at Recreio dos Bandeirantes in July 2020. The shark didn't attack, and the athlete managed to surf away to safety.
Up on Rio's green coast, places like Angra dos Reis have been having reports of sharks swimming freely in the waters, mainly due to the COVID-19 pandemic scaring people away from the beaches.
Ultimately, there haven't been reports of shark attacks in Rio for as long as I can remember. I actually had to Google to check if there were any reports I missed, but that wasn't the case. Nevertheless, it's good to stay alert if you like swimming in the deeper part of the ocean.
Important Tips from A Local!
Aside from all the cares we've gone through up until this point, there are a few more things I think it's important to share:
Wear sunscreen. Lots of it! Rio can be HOT, especially during summertime, in which temperatures can reach up to 113°F (45°C). So if you're not used to high temperatures, aside from sunscreen, it's nice to have a beach umbrella to take a rest from the sun.
Try going to the beach as early as you can, as the temperatures are milder, and the sands are cooler. Avoid staying too far in the back, as the sand in that portion of the beach is much hotter.
If you want to wear your nice Havaianas (flip-flops) to the beach, avoid using the ones with elaborated graphics on it, as the sand will most likely scratch the design (learned this the hard way with my Mario Bros Havaianas =/)
If you're at the beach alone and want to take a quick dive, locals are more than used to watching each other's belongings. Just look for a person staying near you and ask if they mind watching your things for a little bit.
Rio holds an annual swimming marathon, called Rei e Rainha do Mar (King and Queen of the Sea). If you're looking to put your swimming skills to the test while in the country, you should most definitely check it out! This is a professional competition, so only enroll if you are an experienced swimmer.
If you're looking for some time away from the beach and want to just relax at the pool, you can pay a daily rate in clubs like Costa Brava and Rio Beach Club to enjoy their services! If you're feeling fancy, you can also enjoy the Copacabana Palace pool!
I hope this piece was helpful! If you want to know a bit more about the beaches in Brazil and Rio de Janeiro, you might be interested in these:
Cover Image: Dreamstime | Lazyllama