Are you ready for the adventure of a lifetime? For a vacation that includes fun nights in the city and quiet evenings camping in the Amazon rain forest? Then traveling to Brazil is for you! But before you get too excited and start packing your bags, it can be important to know the visa requirements for your journey.
In general, whether or not you need a visa for Brazil will depend on the country your passport is from. The United States, Canada, and Australia are among the group of countries that do not need visas, as long as the travel is for a short period, from 30-180 days. Additional countries fall under this same rule, while others require a visa.
Entering a country without a valid visa is a serious offense. This is why you must learn about visa requirements before traveling. So keep reading to find out all about what the visa requirements for your Brazil vacation will be. 
Which Countries Need a Visa to go to Brazil?
When it comes to checking passport and visa requirements for any country, it is important to remember to look at all the information about the country where your visa was issued. For example, if you are an American, you would look at US visa requirements to enter Brazil. 
Citizens of the United States, Canada, European Union, Australia, Japan, and several other countries do not need a visa to visit Brazil as long as their planned stay does not exceed 90 days in a 180 day, or one-year, period.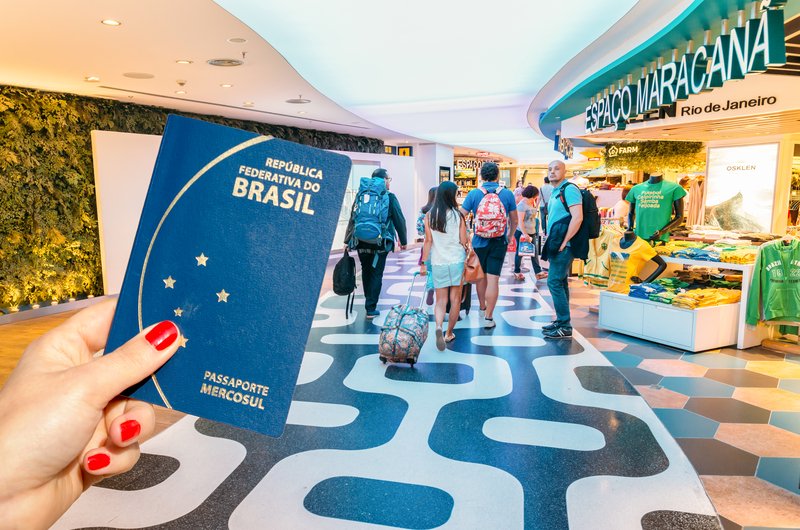 Citizens of other South American countries also do not require a visa to enter Brazil. And in some cases, they may not need as much documentation to enter either. Most Latin American countries can additionally enter the country without a visa, as well as citizens of most of the Caribbean Islands. 
In general, if you don't live in one of the above countries, it is a good idea to assume that you will need a visa to enter Brazil. And even if you do live in one of the aforementioned places, it's a good idea to double-check the specific requirements for your country so that you don't arrive at the border without the proper paperwork.
Documentation Necessary to go to Brazil
Just because you don't need a visa to enter Brazil doesn't mean you can show up at the border document free. There are still several required documents you need to have in your possession to enter the country. 
To enter Brazil, you will need to following items:
A passport valid on your date of entry into the country plus six months
The passport must have at least one blank page for a stamp
The required visa for your country (if you need one)
It is always a good idea to have the information for the address you will be staying at within the country and emergency contact information, as you may need to put these on forms that you fill out on your way in the country. There are also COVID-19 restrictions currently in place that require additional documentation. 
As of December 30th, 2020, anyone entering Brazil needs a negative PCR test taken no sooner than 72 hours before departure. The only exception to this is children under the age of 2. All passengers also need to fill out a health declaration form before leaving their country of origin. 
How Much Do Visas and Other Documentation Cost?
Unfortunately, the documentation needed to travel to another country is often not cheap. This may have you wondering how much it costs to get the items you currently need for travel to Brazil.
Passports depend widely on the country you live in, but applying for a new passport can frequently cost $200 or more depending on any expeditated or shipping costs you may require. The good news is, passports are valid for ten years, so this cost doesn't come up very often.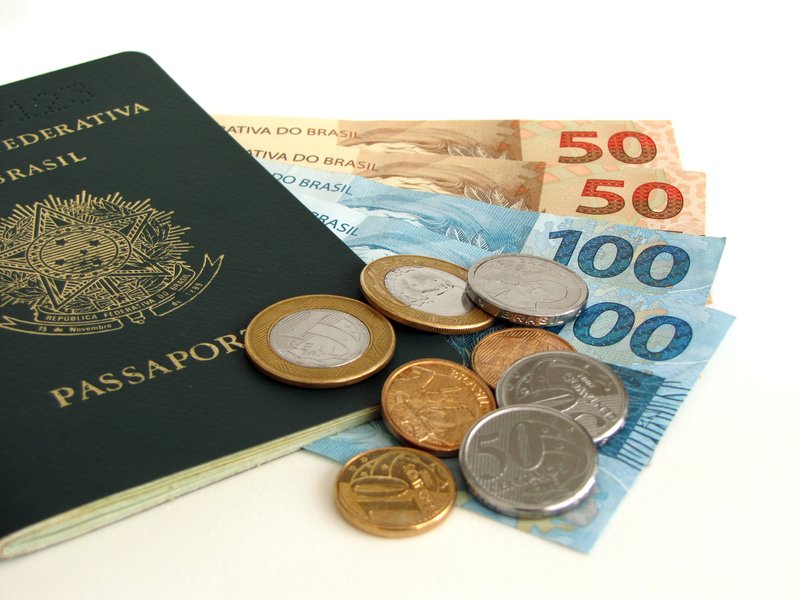 If you are from a visa-free country, there is no fee required to enter the country in this area. But if you are from a country that requires a visa, you will find that this is another hefty fee. This is because the fees for a regular visa start at $100 and go up from there. So, for example, a Chinese citizen can expect to pay $115 for a Brazilian visa.
As for the COVID19 PCR test, there is a possibility that you will be able to get this for free. But since you need the results fairly quickly, usually within 24 hours, this may incur a fee. If you are flying out of an airport like LAX, they have testing centers on-site, but they charge between $100-$300 depending on the test you need. 
We have detailed all the main entrance and exit fees to Brazil in this post, so take a look if you want to know more about it!
The health declaration required to enter the country is free to fill out and submit. 
Steps to Get a Visa for Brazil
Is your country on the list of countries that need a visa for Brazil? Don't sweat it, as attaining a visa for Brazil is typically very easy. However, it does take a few weeks, so be sure you apply well in advance of your trip!
Steps for a Brazilian Visa
Find the Brazilian Consulate in your City/Country
Make an Appointment
Complete the Application for your Visa
Gather all the Required Documentation 
Take a Photo (if you don't already have one)
Attend your Appointment and Submit Documentation
Receive your Brazilian Visa!
The documentation you will be required to present to get a visa will vary widely based on the country you are a citizen of, so be sure you check this information ahead of time with the Brazilian Consulate to ensure you have everything you need to apply. 
Brazil's Digital Nomad Visa
The Brazilian National Immigration Council has made a step forward and approved the Digital Nomad Visa in the country. allowing you to live in Brazil for up to a year. Take a look at the requirements and all you need to know about Brazil's Digital Nomad Visa right here.
Are There Covid Restrictions in Brazil?
Covid-19 is currently under control in most parts of the country since the vaccination program has had a huge impact, and cases and deaths by Covid-19 have fallen exponentially. To enter Brazil, you must prove that you have taken two doses of the Covid-19 vaccine.
Once you are in Brazil, face masks are no longer required in public areas in some cities, but you do need to prove you have been vaccinated with two doses if you are planning to enter closed areas.
Final Thoughts
Traveling to a country like Brazil is an experience like no other. And since citizens of most countries are allowed to enter Brazil visa-free, this means that your trip just became that much easier and cheaper to embark on!
Just be sure that you keep an eye on changes with the COVID-19 situation in Brazil before you pack your bags. Be prepared for fun and have backup plans if things don't quite go your way once you are there. But other than that, grab your passport, travel buddy, and head out for a fun-filled Brazil adventure!
While you are here, I think we might interest you with these:
Entrance and Exit Fees in Brazil For Travelers – We gathered everything you need to know about the entrance and exit fees while you are traveling to Brazil right here!
Driving in Brazil: The Ultimate Guide (Foreign Licenses, Laws, Rent) – Planning on getting a car and driving around Brazil? We have all the main information for you in this post; take a look!
Do I Need Travel Insurance While Traveling to Brazil? – In some countries, it is mandatory to have travel insurance, but is that the case with Brazil? Find out the answer to that and more right here!
Cover Photo: Brazilian Passport and the Brazilian Flag – Credit: ID 124494810 © Júlio Riccó | Dreamstime.com