Starting your own business can be a great way to reach financial freedom and do what you love. Of course, this is much easier said than done, and you will want to research growing businesses. Brazil is a significant potential market business-wise, and there are many opportunities to make it good.
Whether you already live in Brazil or are hoping to move there, knowing which areas represent the best business ideas in the country is vital, so we prepared this small list so you get a general idea of what you could be working with:
1. E-Commerce
This is one of the most popular businesses in Brazil today and continues to rise in popularity each year. You can sell various goods, including groceries, clothing, cosmetics, machinery, and more. E-commerce can cater to your interests and is a great way to earn extra cash or turn it into a thriving career.
2. Cosmetics Production
The cosmetic business is very quickly growing in Brazil and is great for those interested in this area. Whether you are simply interested in starting a career in cosmetic selling or the production aspect of the business, this is a growing business in the country. Therefore, it is essential to market your products well, invest in advertising, and understand what your clients want.
3. Luggage Delivery 
Tourism is a massive industry in Brazil and is one that you can guarantee will continue growing each year. One thing that is lacking is the number of luggage delivery services. Starting this business is relatively easy and can yield significant profits when working with suitable hotels, resorts, and airlines.
4. Freelance Writing
While freelance writing is not a Brazil-specific job, it is growing pretty much worldwide. Freelance writers have the freedom to choose which companies they would like to work for and can indeed write about what they love. So whether you want to work for a local news station writing breaking stories or blog posts, this is a great business. 
5. Solar Energy 
The interest in solar energy only continues to rise each year and is becoming a significant business opportunity in Brazil. If you are knowledgeable in this area, creating a business that manufactures or sells solar panels can be highly profitable.
More and more Brazilians are installing these panels on their homes (there was a 50% increase in the search and purchase of solar panels during the first semester of 2021), making it a continuously growing industry.
6. Language School or Tutor
Starting an entire language school may not be in your budget, but starting with language tutoring and growing your clientele can be. The interest in learning new languages, specifically English, Portuguese, and French, is high in Brazil.
You can offer courses in person and online to make a higher profit. According to research in 2020, under 5% of Brazilians know how to speak English, and only 1% of those are fluent in the language. So if you got the teaching skills, you could make some serious bucks over there!
7. Dog Boarding / Walking 
If you are interested in working with furry friends, a dog boarding and walking business is a great option. These can be highly profitable in Brazil as many have pets and pet services are not as present. Once the company is up and running, you can hire additional help to grow your business. 
And if by any chance you are coming to Brazil and don't want to leave your best friend behind, check out these tips on how to take your pet to Brazil!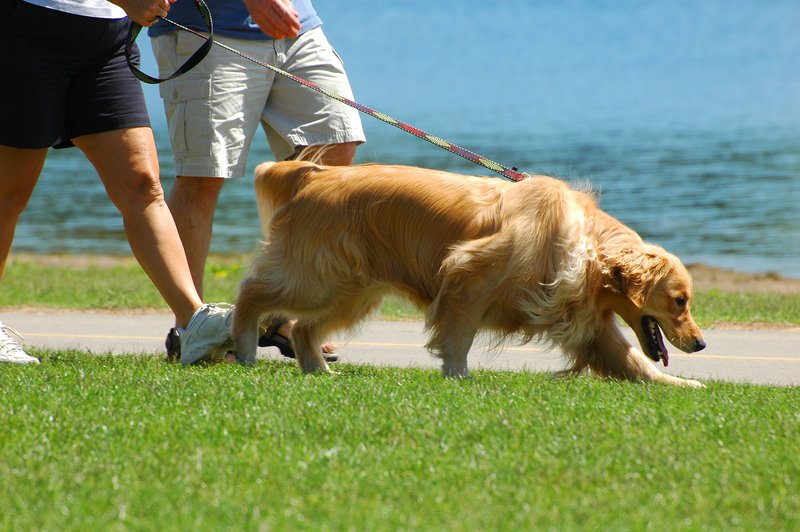 8. App Development 
App development is a thriving business worldwide as technology continues to grow each year. Some ways that you can jump into this business in Brazil are:
Software Development
Coding Knowledge
Create Apps for Businesses 
Digital Marketing
 If you are tech-savvy, this is truly a great way to grow your business in an area that will not soon go out of interest.
9. Accounting or Financial Services
Many businesses hire accounting services each year to help manage their finances properly. While having a degree in finances can help in this area, it is a growing business in Brazil today if it is something you are interested in. Therefore, companies will continue to need accountants, and it is almost guaranteed your company will grow.
10. Real Estate Business
Real estate is a business that is almost always in demand and is one of the quickest growing businesses at the time. Whether you want to mediate sales or purchase and resell homes, this is a great way to make money. Over time, you can grow your brand and hire additional sales employees to become more profitable. 
11. Fitness Studio 
Fitness studios in Brazil continue to grow each year, and fitness has become even more of a priority to those living there. Some ways you can start your fitness studio business are: 
Choose a strategic location near residential areas, workplaces, or in towns. 
Always ensure you have quality and knowledgeable trainers on your team. 
Purchase the right equipment and make sure everything looks up to par. 
Begin marketing for your company and growing clientele. 
While the startup costs can be reasonably high for a fitness studio or gym, they often pay for themselves very quickly.
12. Tourism Business
Brazil itself is a trendy travel destination, but those who live there also love to travel. By creating a tourism company in Brazil, you can bring in new visitors to the country and help those in the area travel to other places. Of course, you must ensure you follow any local laws and have any licenses needed to run this type of business. 
13. Food Delivery 
Food delivery companies are popping up all over the world and can be highly lucrative. I mean, everyone needs to eat, and everyone wants their food delivered quickly and to their door. Some ways to create a food delivery business are:
You can cook and deliver your own food to customers if you are interested in the culinary aspect.
You can pick up food from local restaurants and deliver them to customers. 
You can develop an app to do your business in a more efficient way.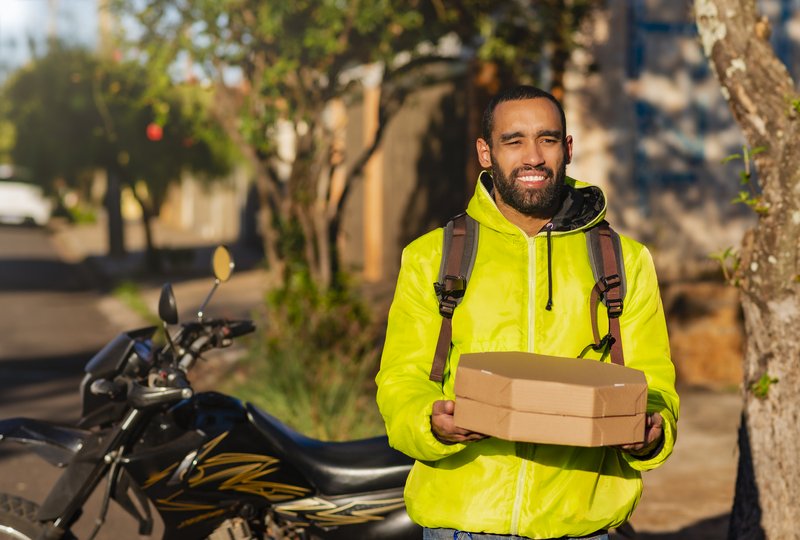 Regardless of which options you choose, you will want to ensure you invest in marketing as most Brazilian companies do better with marketing in place. 
14. Open a Restaurant
Going hand in hand with food delivery is opening a restaurant. While there is a multitude of restaurants in Brazil, they continue to grow in popularity, and opening a restaurant that you love is a great idea. If you are interested in opening a business, ensure you do so with local flavors in mind. 
15. Apartment Prep Services
While purchasing your apartment building can be extremely expensive, opening an apartment prep service is not nearly as large as an investment. However, this can be quite profitable as many landlords or apartment building owners need extra help with their rooms. Some ways you can offer these services are:
Offer cleaning services after tenants leave a room or home.
Offer a variety of cleaning options to landlords or real estate agents to better fit their needs. Whether it is a simple tidy up or a deep clean.
Try to create longer term contracts with apartments to keep business flowing.
By offering a variety of services and always advertising, you can quickly grow this type of business.
16. Water Purification Services
Water is vital to your daily life, and purification services are very in demand in Brazil at this time. The country's water purification market has grown steadily in recent years, and the focus on clean water is at the forefront. If you know anything about water purification, this is a great business to start in Brazil today. 
Conclusion: Opening a Company in Brazil
As you can see, there are countless business opportunities in Brazil. No matter your interests, you can choose to do and create a business in this field. Companies can be highly profitable in the country, and it is a great place to follow your dreams.
While you are here, I think we might interest you with these:
Shipping To Brazil: Guide, Problems, Costs, Scams, and Providers – whether it is for a continuous business or just a one-time thing, here are the main things you need to know about shipping to Brazil.
Can I Open An Account Before Even Getting To Brazil? – having a local bank account could make your life easier while you are traveling the country, but can you open one before even setting foot in Brazil? Click here and find out!
What is PIX: Brazil's New Instant Payment System – Brazil has a new payment system that has been making banking transactions a lot easier! We gathered all the info you need to know right here, so take a look!
Cover Photo Credit: two businessmen figurines shaking hands on top of the Brazil map | ID 134938572 © Marcos Souza | Dreamstime.com