Brazil is famous for its long stretches of white sandy beaches, the raucous carnival celebration, the Amazon rainforest, and of course, its love for soccer. For many, however, Brazil is not just a vacation destination but a permanent one. And for those planning to put down roots and build a house in Brazil, proper research and planning are indispensable to ensuring a successful project.
If you are planning to build a house in Brazil, you can expect reasonable prices for materials and labor but need to consider the location carefully. Not only is the land in urban centers more expensive, but you will likely have to deal with more bureaucracy and red tape at the local city hall.
Conducting research for a house built in Brazil can seem like a daunting task, especially for unfamiliar with the country, its people, and the culturean excellent. Fortunately, there is a wealth of information available for those willing to seek it out, and this article is a good place to start. Read on to learn what you will need to build a house in Brazil.
This is What You Will Need to Build a House in Brazil
Building a house is no small undertaking regardless of its location, with a myriad of challenges facing the homebuilder. Such is the case in Brazil, where any project can be mired in a perpetual state of limbo due to: 
Soaring real estate prices

Overcrowding in urban centers

Bureaucratic red tape

This is where proper research and preparation can streamline building a house in Brazil and keep things moving forward. We are going to provide you with some key things to consider.
Construction Requirements – Materials and Manpower
Suppose there are many advantages to building a house in Brazil compared to other world regions. In that case, it is the plentitude of reasonably priced building materials and the availability of cheap skilled labor. As far as how houses in Brazil are built, most utilize traditional materials, including bricks and mortar and concrete. Another popular option is pre-fabricated concrete blocks.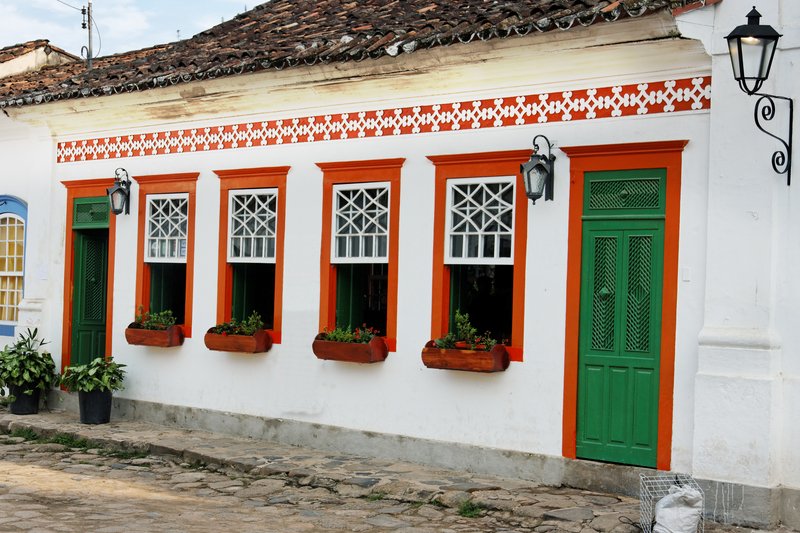 As far as the build itself, the typical house for a lower-middle-class family (which is a fast-growing segment of the Brazilian population) serves as an excellent example of what to expect:
A living room

A kitchen

One bathroom

Two bedrooms

Total square footage approximately 500 square feet (46 square meters)

Total cost approximately $63,000.00 USD (150,000 BRL)
As far as labor costs, construction projects like housing calculate skilled labor on a per-square-meter basis. In 2018, this cost was around 535 Reais (roughly USD 103.00), which for a modest 50 square meter home would work out to 26,750 Reais (approximately USD 5,146.00). In addition to laborers, a house build requires a registered architect or engineer to be part of the project (more on this later).
Another important consideration when building a house in Brazil is the location. Building sites in dense urban centers will command the highest prices as overcrowded cities have very little inventory of available land. Choosing a place on the outer fringes of metropolitan areas like Sao Paulo or Rio de Janeiro is your best bet for keeping a housing project on budget.
Regulatory Requirements – Permits and Paperwork
Real or just perceived, Brazil has a reputation for being a nation that embraces a laid-back, worry-free attitude toward life. But when it comes to building a house and taking care of all the necessary permits and paperwork that a project like this entails, various levels of Brazilian government will require you to wade through red tape just like any other modern country.
Here is a look at the regulatory hoops that you will be expected to jump through, starting with building permits.
Building Permits in Brazil
Depending on the size or scale of the build (e.g., small or medium/large), a building permit will need to be obtained for new construction projects. Different governmental agencies may come into play:
Building permits for small projects can be obtained through the Town Hall Housing Secretary (prefeitura or subprefeitura) that has jurisdiction over the construction site

For medium and large-sized projects, applications for building permits are reviewed by the Department of Building Permits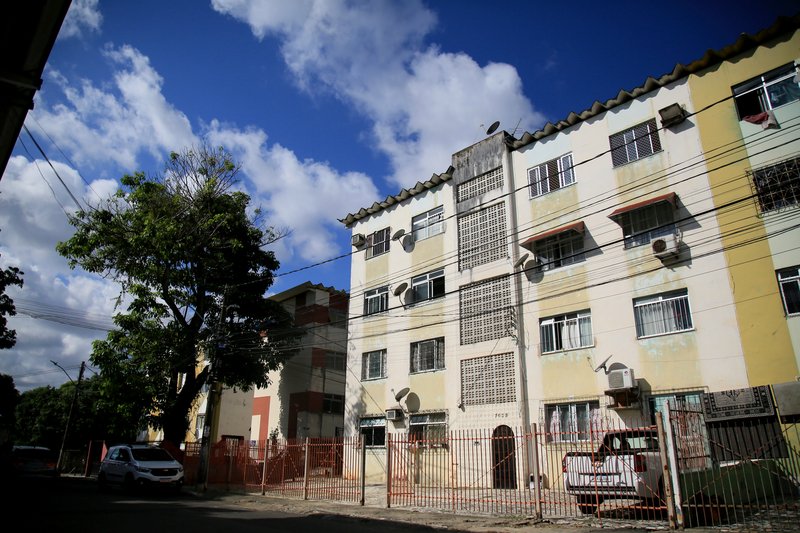 Like any formal filing with a governmental agency, building permit applications need to be reviewed carefully to ensurecomplete. Missing or incorrect information can lead to lengthy delays in getting a house construction project approved by Brazilian authorities.
Do I Need to Have Project Managers in Brazil?
Regardless of the size of the build, construction projects in Brazil require the designation of a Project Manager and a Technical Manager. It is a common and permissible practice for either a registered architect or a registered engineer to be designated for both positions concurrently.
Plans and Additional Filings in Brazil
Aside from the building permit application, many other documents must be filed before starting your house build. These are required documents, and failure to file even one of these can stall your project or even stop it in its tracks altogether. These mandatory filings include:
Title deed – documentation establishing your legal ownership of the property on which the new build (or refurbishment) will take place is a firm requirement (there are a few limited exceptions, for instance, if the site is less than 400 square meters, or if no physical changes to existing structures on the land will be made)

Plans – detailed plans (drawn to 1:100 scale) for the building site and the structure itself must be submitted for approval and must include appropriate elevations, sectional drawings, and architectural details

Surveys – aside from the site plan, a detailed (and accurate) land survey indicating existing structures and the layout of trees on the property must be submitted to the appropriate Brazilian authorities along with a tree survey indicating the planned removal or re-planting of trees having a diameter exceeding 2 inches (0.05 meters)
It is important to note that certain documents must be prepared by a duly registered or certified professional (e.g., an architect, engineer, or both), such as the site plan and building plan.
What are Houses Like in Brazil?
While you are sure to encounter houses of all types throughout Brazil, there is a clear distinction between those built in the traditional Brazilian style and those that emulate Western-style building techniques and materials. 
Following are a few key things you should know about houses in Brazil. If building a house similar to those found in the United States or certain parts of Europe is the goal, there are several important things to keep in mind:
Western-style houses require imported building materials which can be subject to extremely high import taxes (upwards of 100%) and are therefore prohibitively expensive.

Architects, engineers, and craftsmen (laborers) in Brazil have little experience in constructing houses with Western materials and, according to Western design, may produce less than satisfactory results.

Given Brazil's overall hot and humid climate, houses built to Western designs and standards will very likely become heat sinks, trapping hot, moist air inside and requiring robust ventilation and air conditioning measures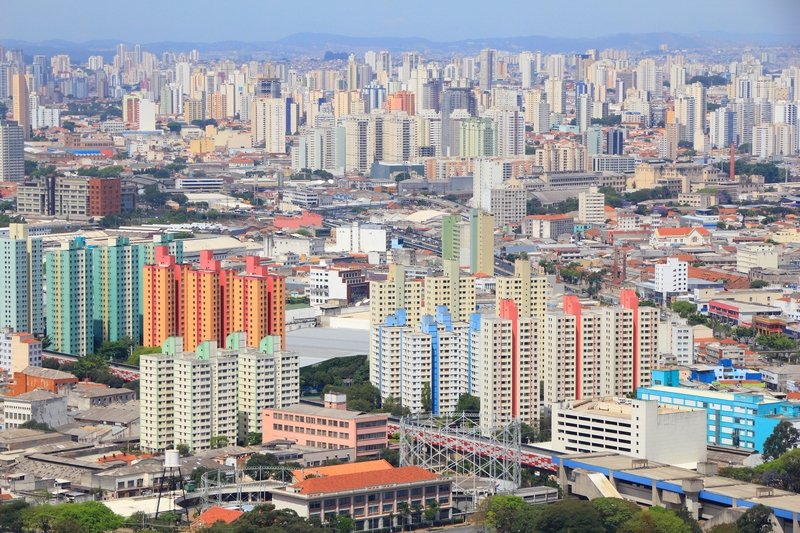 Like many houses in Brazil lack air conditioning, they feature adaptive engineering to provide their occupants as much year-round comfort as possible. As far as the typical home in Brazil built with traditional materials and according to native designs, these structures will exhibit the following common characteristics:
Walls are typically thin and light and constructed with lightweight bricks to dissipate the sun's warmth and cool the interior quickly throughout the evening hours.

Instead of load-bearing walls between the floor and roof, Brazilian houses feature an array of concrete pillars (sometimes Eucalyptus trees are used for this purpose).

Proper ventilation throughout the house is an absolute must to promote the inflow of cool air and the outflow of hot, moist air (which is why many Brazilian dwellings are constructed with the prevailing wind direction in mind).

A popular orientation for houses in Brazil is facing east so that the sunshine is most intense in the cooler hours of the morning and less oppressive in the evening.

Roofs of Brazilian houses are typically wood-framed with clay tiles laid on top
Because they use traditional materials and time-honored construction techniques, even modern Brazilian houses have a markedly native appearance.
What is Architecture Like in Brazil?
The architecture found in Brazil is as diverse as the people who call the world's fifth-largest country their home. While different examples of regional styles and designs can be found throughout Brazil, particular architectural themes can be identified as being distinctly Brazilian in their use of native resources and their adaptation to local living conditions, including climate and landscape.
Here are nine types of Brazilian architecture and their signature characteristics:
Oca (also spelled Oga) – these are single-room huts built from straw and logs popular among many of Brazil's indigenous peoples.

Maloca – built primarily by indigenous peoples in the Brazilian and Colombian Amazon regions, large structures serve as multi-family dwellings.}

Quilombo – these structures dotted the entire Brazilian landscape and were originally houses built and inhabited by formerly enslaved Africans.

Stilt houses – as the name suggests, are structures built on top of long piles and are typically found in swampy regions of northern Brazil, where high annual precipitation rates are standard.

Shacks – this is a prevalent form of housing in Brazil's many slums (by some estimates, there are over 6,000 slums throughout the nation), and one of its signature attributes is unplastered (unfinished) masonry construction.

Bandeirista – popularized during the 18th and 19th centuries colonial periodsth and 19th centuries, this type of house features "rammed earth" construction (basically where a mixture of soil and earth are moistened and then compressed in formwork to produce slabs used for walls).

Wattle and Daub – another structure popular during Brazil's colonial periods, its walls are formed by interlacing long stalks of bamboo or wood to form a basic framework and filling in the voids with clay to build solid walls.

Rammed earth house – this is another structure featuring rammed earth building techniques introduced during colonial times and became popular due to its straightforward construction and longevity.

Timber framing – also known as Fachwerk, this construction technique was brought to Brazil in the 19th century by German immigrants and featured a wooden framework built entirely from timbers and filled in with masonry, stones, or clay.

In more recent times, another type of architectural style has emerged as being distinctly Brazilian, and it is one that hashas caught the world's attention: the favela.
What are Favela Houses?
For decades, Brazil has seemingly been poised to join the ranks of world economic superpowers like the United States and China. With its vast natural resources, skilled native labor force, and access to advanced industrial technologies at the ready, Brazil has, in theory at least, had the critical ingredients for success on the global stage.
But Brazil has fallen short of domestic and international expectations, and one hallmark of its socio-economic shortcomings is the significant disparity among its social classes. Of particular concern is the growing divide between the middle and upper classes and the impoverished segment, falling further behind in many key respects.
Here are some sobering statistics that shed light on this growing rift:
An estimated 11.8 million Brazilians survive on less than the equivalent of $1.25 per day

More than 50 million Brazilians live in sub-standard housing

Brazil faces a housing deficit of 6 to 8 million homes (which has directly contributed to the spike in slum living)
With such stark figures evidencing poverty levels and housing shortages of monumental proportions, there is perhaps no aspect of life in Brazil that epitomizes economic and social inequity more than its infamous favelas.
The Dual Meanings of Favelas
The term favela refers to a unique residential structure found throughout Brazil and the large, overcrowded districts that feature this type of housing. Both were born out of necessity. Specifically, the challenging circumstances facing millions of Brazil's working poor citizens living within city limits in standardized housing have not been an option.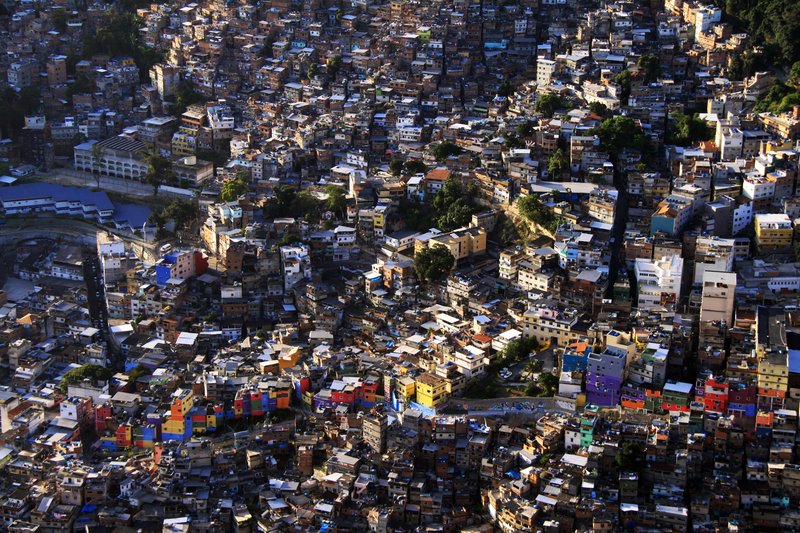 Both terms originate from a hill overlooking Rio de Janeiro named "Morro da Favela" by government soldiers who had camped out there while awaiting payment for their military service (they were never paid). The word favela itself refers to a shrubby tree that is native to parts of Brazil.
Favela Housing
Favela houses are crude shelters and, in most cases, nothing more. The typical Brazilian favela lacks electricity and has no sanitation hookups (e.g., flushing toilets). While no style guide applies to favelas, the majority of them do share common and defining characteristics such as these:
Multi-levels – the overwhelming majority of favela houses are multi-story structures that have evolved, usually over several generations of occupants where one laid down the ground floor, on top which was added another foundation, and so on.

Building materials – there are unspoken rules relating to building materials. Everyone seems to know what they are: (1) they must be cheap (or even free), (2) they must be light enough to be manually transported, (3) they have to be small enough to be ferried through the narrow, winding roads of a favela neighborhood.

Design and construction – all favela houses are built from bricks and mortar with slabs for floors and ceilings, roofs made from corrugated iron, and concrete pillars supporting everything.

Exteriors – exposed bricks are commonplace, as are star-shaped security bars on windows; because modern plumbing is almost non-existent, running water is supplied by large tanks sitting on rooftops.

Interiors – in stark contrast to the typically drab exterior of favela houses, much care and attention are directed toward interior living spaces with the splashes of color and expression of personality that one would expect of a home in Brazil.

Windows – as a cost-saving measure and to limit exposure to the harsh effects of sunlight and heavy rain, windows in favela houses are small and modestly constructed (typically made with semi-transparent plastic and an aluminum frame)
As challenging as it may seem to outsiders to live in a favela house, the fact of the matter is that an estimated 12 million Brazilians call these structures home. And the districts in which these favela houses have propagated through the decades have become cities unto themselves.
Favela Neighborhoods
To put it simply but accurately, a favela neighborhood is a slum. In the case of Brazil, its favelas have become world-famous and for all the wrong reasons. To outsiders and Brazilians alike, the word favela has become synonymous with: 
Crime 

Gangs 

Drugs 

Poverty

They are viewed by many as areas where lawlessness reigns
Rio de Janeiro is considered the cosmopolitan jewel of Brazil in several respects, namely tourism and international recognition. But in this city alone, there are an estimated 1,000 favela neighborhoods, and approximately one-quarter of Rio de Janeiro's citizens (1.5 million people) live in them. 
With millions of Brazilians living in favelas nationwide, Brazil's severe housing shortage and resulting inequity will require massive governmental action and robust implementation of new social policies to turn the tide. Sadly, favelas are even becoming tourist attractions as thousands of visitors flock to these world-famous sites to see firsthand the plight of Brazil's impoverished.
Although the information about the preponderance of the favelas can be disheartening, we would have been remiss had we not covered it too. Even so, it is still important to realize that there are many options available to you as you consider building in Brazil.
Conclusion
With its vibrant culture, countless natural wonders, and diverse population, Brazil is a premier destination for international tourists and home to many expatriates who have never looked back upon arrival.
If building a house in Brazil is in your future, you can rest assured that while you may face bureaucratic challenges along the way, provided that you team up with the right professionals, have all your necessary documents ready to go, and know your gameplan as far as building materials and skilled laborers, you're; your best life awaits you in Brazil.
While you're here, I think we might interest you with these:
Living in Rio: How much does it cost in USD? – Ever though about living in the city of wonders? Rio de Janeiro sure is a beautiful place, but is it actually affordable? Click and find out!
Top 6 Places Where Expats Live in Brazil – Brazil is one of the most sought out destinations for expats, and there are several places in the country that guarantee a lot of life quality! Click to discover 6 of them!
The Pros And Cons Of Living In The US Vs. Brazil – Brazil and the United States are two very different countries, but what exactly are the pros and cons of living in each of them? Take a look!
Cover photo: Brazilian model house with Brazilian flag – Credit: ID 210673125 © Akeksandr Berdyugin | Dreamstime.com