There aren't many countries that hold a candle to the vibrant culture surrounding soccer in Brazil when it comes to soccer. Brazil has been famous for its dedication and soccer performance for over a century, and it's not exactly difficult to see why they've gained such international recognition.
From the soccer history that runs deep through the country to the most world cup wins of any nation on the globe, internationally revered pro soccer players, and even more, let's dive into the ultimate guide that you'll need to stay in the know about "futebol" in Brazil! 
And if you want to see the most famous Brazilian stadium on the inside, take a look at the museum tour inside Maracana on a day without matches:
Want to know what a soccer match looks like? I went to a game and filmed it, check it out:
A Brief History of Brazilian Soccer (Football)
Brazil's love of soccer began in the late 1800s after it was introduced to the country by British and Dutch sailors. From a sport played amongst sailors, it developed into a street sport and eventually became one of the country's most popular and iconic sports that helped define the nation.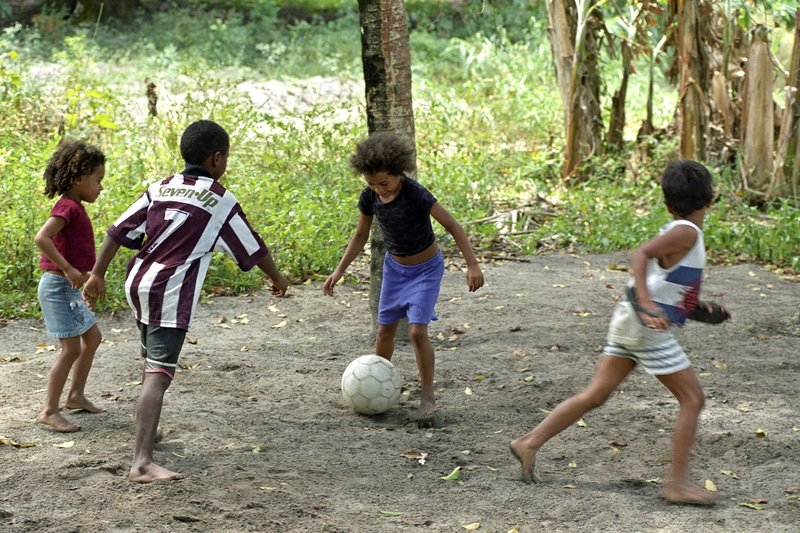 Brazil holds many soccer records; in fact, Brazil was one of the only countries that had an official national team during the first-ever FIFA (Fédération Internationale de Football Association) cup and is the only team in the world to have qualified for and participated in every single FIFA World Cup since its establishment. 
However, the accomplishments don't stop there. Brazil is actually the number one national team globally due to their five FIFA world cup wins. 
What FIFA World Cups Has Brazil Won? 
Having the one top national soccer team globally, Brazil has 5 FIFA World Cup wins (the most of any nation to date.) The world cup matches Brazil has won include:
1958: Brazil vs. Sweden (hosted by Sweden) – This match, as Brazil's breakthrough match, proved to be the most groundbreaking and propelled Brazil to international soccer stardom. This shattered international perceptions of Brazil as a poor, weak country and helped them build a new type of national identity (and industry) around their success in soccer (Source: Brown University). 

1962: Brazil vs. Czechoslovakia (hosted by Chile) – After a devastating earthquake, Chile hosted the world cup in 1962. During this match, expectations for a Brazilian win were low as their major player Pelé was injured. However, Brazilian player Garrincha was able to score four goals that pushed Brazil over the edge to a win (Source: SportsNet).

1970: Brazil vs. Italy (hosted by Mexico) – The sheer excitement of this match is widely considered to be responsible for soccer being considered the most popular sport in the world. Pelé was the star of this tournament, with him delivering the final blow against Italy. This was Pelé's final tournament before his nationally devastating retirement from the sport in 1971.

1994: Brazil vs. Italy (hosted by the USA) – This match marked their fourth world cup win—a world record for Brazil. Brazil narrowly beat Italy by a score of 3-2 in a "penalty shoot-out" after the match had been at a 0-0 stalemate and needed extra time.

2002: Brazil vs. Germany (hosted by South Korea/Japan) – During this tournament, Brazil managed to win all seven matches they played and finished off with a win against Germany that won them another world record—the highest number of matches won in a single tournament. Brazil player Ronaldo was the star of this match, striking twice within 12 minutes (Source: BBC Sports).
Brazil is clearly a powerhouse in its soccer success, and this is mainly due to iconic players who secured wins for the country with significant moves. With that said, it's time to introduce you to three of the most internationally revered Brazilian soccer players responsible for many of these match successes.
Who Are the Best Brazilian Soccer Players? 
The Brazilian national soccer team has been home to numerous fantastic players, but three stand the test of time and skill, widely acknowledged as the best players the team has ever seen. So let's dive into what made each of these players so special. 
Pelé
If you talk about the history of Brazilian soccer, there's no doubt the name "Pelé" (whose official name is Edson Arantes do Nascimento) will be mentioned without fail.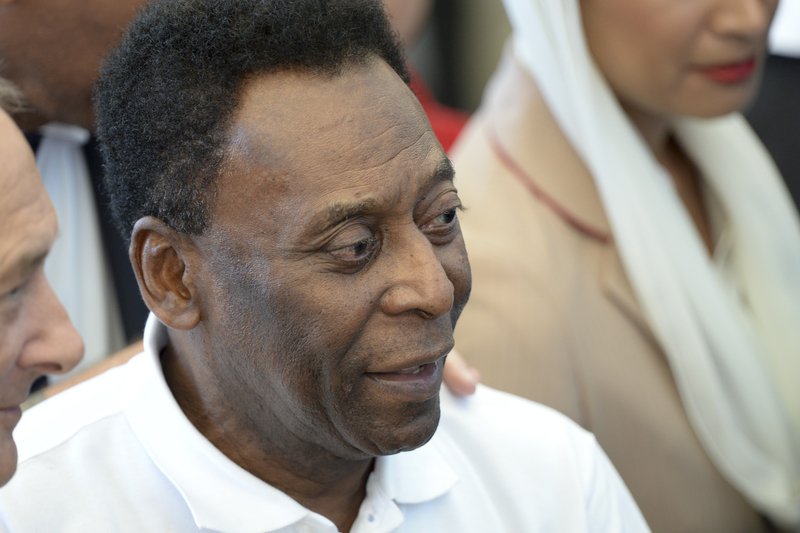 Pelé started at a shockingly young age—he was the youngest player to participate in a World Cup, beginning in 1958. Nevertheless, Pelé is known for his multifaceted skill that allowed him to take on players one-on-one, make impressive passes, and more (Source: Bleacher Report).
These skills caused Pelé to be known as the most significant player on Brazil's national team for three out of five of Brazil's World Cup wins. While other Brazilian soccer players are highly skilled, nobody has been able to compare Pelé's prowess on the field since his appearance in 1958. 
The Second Best Brazilian Soccer Player: Garrincha
Another player present during the same time as Pelé is Garrincha, widely regarded as the second-best player Brazil has seen. Garrincha also started his career with the Brazilian national team around the same time as Pelé. 
When Pelé was suffering from a major injury during their second world cup win, Garrincha was the player who was able to make up for his absence and win his team the cup. 
One of his best strengths was his unpredictability. He made moves that his opponents couldn't anticipate, taking them by surprise to score many goals for the team. 
Brazil's Modern Hero: Ronaldo
Even if you're not a fan of soccer, there's a significant chance that you've heard the name Ronaldo. 
Ronaldo started his journey with the Brazilian national team in the 1990s, far later than his two soccer star counterparts. He was the Pelé of his time, and this striker was responsible for many goals that won them significant matches.
In 2000, Ronaldo sadly suffered a major knee-cap injury that hindered his performance until his dedication to recovery allowed him to make a major comeback during the 2002 world cup, where he was responsible for Brazil's win. 
Conclusion
If you're looking to become a soccer fan or just want to know more about the sport's history, there's no better place to start than Brazil. Brazil's endless world records, five world cup wins, and internationally-revered players like Pelé, Garrincha, and Ronaldo have won them the title of the most successful soccer team in history.
While you are here, I think we might interest you with these:
Rio de Janeiro on a rainy day: 12 things to do (3 unexpected ones!) – Don't let the bad weather rain on your parade! Here are 12 amazing things to do in Rio while it's raining!
Brazilian Business Etiquette As Per Brazilian Citizens – Brazilians have their quirks and peculiarities while handling their business, so if you don't want to start the wrong way, take a look at this etiquette guide we made you!
Why Are Brazilian Names Long? – Brazilians names are usually long, formed by at least 2 or 3 surnames. Wanna know why that is? Take a look at this short post to find out the answer!
Cover Photo: Soccer Player facing the crowd at the Maracana stadium – Credit: ID 31459371 © Betochagas13 | Dreamstime.com