If you haven't heard of the name Anitta, you must have been living under a rock. For the past decade, Brazil has been witnessing the rise of a pop star like never seen before in the country, catapulting Brazilian funk music all in a while.
Anitta is the stage name of Larissa Machado, who started in the favelas in Rio de Janeiro and has been scoring tracks with Madonna, Diplo, Snoop Dogg, Cardi B, and even participating on the playlist of US President Joe Biden's Inauguration Ceremony. She also made history as the first Brazilian singer to hit the #1 spot at the Global Spotify Top 50.
If you want to get more into the meteoric rise of the Brazilian singer, we'll go into all of her career highlights both inside and outside Brazil in the following topics, as well as give you a quick run through her major hits.
How Did Anitta's Career Started Out?
Anitta started out singing at the age of 7, performing in the choir of a local church in her neighborhood, Honório Gurgel. By the age of 16, she tech degree in Business and started uploading videos of her singing and performing on the internet.
By 2010, she caught Renato Azevedo's eye, the main producer of famous Carioca Funk label Furacão 2000, who offered her a record deal. She then took on the name Anitta, inspired by the main character of the Brazilian soap opera "Presença de Anita."
The character was the quintessential "lolita" stereotype, an amalgam of innocence and sensuality, something the singer said to identify with. Her initial songs appealed a lot to that motive, contributing to her teen-sexy persona.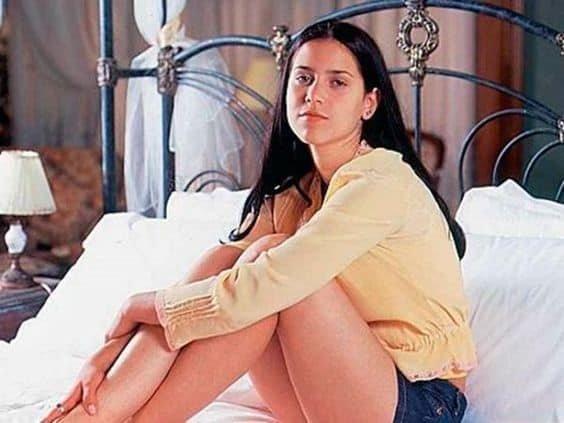 She then went on to record and appear in several songs with Furacão 2000, who made her a fairly-known name in Rio de Janeiro. But it wasn't until agent Kamilla Fialho bought out her contract that Anitta's music started crossing borders to other Brazilian states.
How Did Singer Anitta's Career Take Off in Brazil?
After leaving Furacão 2000 and having a new team behind her, Anitta penned her first radio hit, "Meiga e Abusada." which became the most requested song in Brazilian radio airwaves in 2013. She also released an EP and scored a track on Brazil's main soap opera at the time, Amor à Vida.
That same year, Warner Bros offered her a new record deal, through which she released her self-titled first LP. The album also featured "Show das Poderosas," which became an even bigger hit in Brazil than "Meiga & Abusada."
After her debut's thunderous success, Anitta released her sophomore album and a live album in 2014. Still, it was only in late 2015 that the Brazilian singer would release "Bang!", a song that would turn out to be a water divisor in her career.
The single "Bang!" saw Anitta working with top American industry personalities, like Giovanni Bianco, who created the album cover and art-directed its music video. The singer also started investing more heavily in her looks and production value, giving out initial hints she was aiming for pop diva stardom.
How Did Singer Anitta Became Famous Outside Brazil?
Still riding high from her success with "Bang!", Anitta was then invited to perform alongside Brazilian music legends Caetano Veloso and Gilberto Gil at the 2016 Olympics Opening Ceremony, which helped her gain world notoriety.
The singer then started branching out to other markets outside Brazil. In 2017, Anitta appeared singing in full English on Australian rapper Iggy Azalea's track "Switch" and released "Paradinha," her first song in Spanish.
By the middle of that year, she was featured on Major Lazer's single "Sua Cara," also co-starring Brazilian drag queen and singer Pabblo Vittar. The song was one out of the three songs Anitta had on the country's top radio parade at the same time, showcasing how big her name had gotten.
In September 2017, Anitta announced that she would release a single per month until the end of 2017, assembling in a project called "CheckMate." To showcase her versatility as a singer, each of the 4 songs had different genres, them being pop ("Will I See You"), EDM ("Is That For Me"), reggaeton ("Downtown" – featuring J. Balvin), and Carioca Funk Music ("Vai Malandra").
"Downtown" and "Vai Malandra" quickly became hits, both scoring the 23rd and 18th positions in Spotify's Top 50 Global Charts. Anitta became the first Brazilian singer to make that achievement, consolidating her fame and hype.
The year 2018 followed with Anitta expanding her musical territory even further. She continued venturing into different genres through feature songs with Brazilian acts Matheus & Kauan, singer Silva, another hit with J. Balvin (their 3rd collab by now), and a song with Colombian singer Greeicy.
By the end of that same year, Anitta released her second EP, the trilingual "Solo." The project had three songs, one in Spanish, one in English, and one in Portuguese, serving as a preview of what the Brazilian singer had in store for the next year.
2019 saw the release of "Kisses," Anitta's 4th LP, and also first full audio-visual project. The project had a Latin–pop and reggaeton flair to it, leading it to score the 4th position on the USA Pop Latin Charts, and receiving a nomination on the 20th edition of the Latin Grammy.
That same year, Anitta appeared in Rita Ora's single "R.I.P," on Madonna's Madam X album (on the record "Faz Gostoso"), and was featured for a second time on a Major Lazer track, on "Make It Hot." She also scored a song on the new Charlie's Angel movie soundtrack with "Pantera."
As the world was put on hold-up during the COVID-19 pandemics in 2020, Anitta took the time to ready her fifth studio album, 'A Girl From Rio,' which she said will be her first project not to feature any songs in Brazilian Portuguese.
The album campaign started with the release of "Me Gusta," featuring rappers Cardi B and Myke Towers. The song peaked at 91 in the Billboard Hot 100, marking Anitta's first entry in the chart. She also performed the song on Jimmy Fallon's Late Night Show in September 2020.
On May 5th 2021, Anitta performed the title track from her upcoming album "Girl From Rio" on the Jimmy Kimmel Show:
Early in 2022, the popstar also performed her single "Boys Don't Cry" on the Jimmy Fallon show, which showcased her to a larger audience:
As the Brazilian singer gets ready to release her new album in 2021, we made a special playlist featuring all of Anitta's hit songs in and outside Brazil! So press play and get into this pop sensation!
Also, we think we might interest you with one of these articles:
Beyond Samba: 7 Brazilian Dances You Must Know – interested in learning what other dances Brazil has to offer other than Samba? You came to the right place!

Rio Carnival: Instruments Used And How It Is Organized – confused on how all those people and instruments don't get lost in the mix? Come find out how it works!

Swimming In Rio Beaches: The Do's And Don't's – Rio Beach Etiquette 101: your best source on everything you need to know about the Rio de Janeiro shores!
Cover Image: WikiCommons | Teca Lamboglia